Sewing Thickness:
≤60mm
Machine Size:
L6030*W3550*H1600(mm)
Specification:
L6030*W3550*H1600(mm)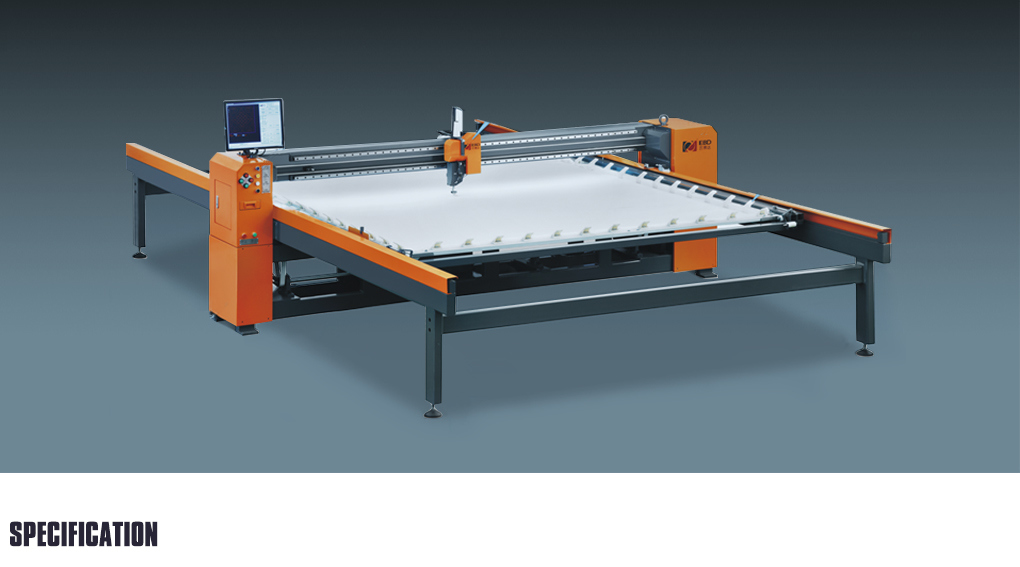 Series Number:Â Â Â 
D240A10 Â Â Â 
Working Area:
2200mm*2400mm
Max Speed: Â Â  Â 
2800rpm
Stitch Distance: Â Â 
2~6mm
Sewing Thickness: Â Â  Â 

≤

60mm  
Gross Power:
5KW Â 
Rate Voltage:
220V,50HZ
Machine Size:

     

L6030*W3550*H1600(mm)

.Machine body frame made with thick square tube welding structure,simple but with high strength, good rigidity and reliable stability. Â 
.Driven by 4 servo motors to assure precise transmission and low failure-rate. Max 2800 rpm, with 1500-2000 rpm in continuous production. Stitches between
2mm-6mm are adjustable.
.Using movable high speed cantilever sewing head, jumbo rotary hook andadjustable press foot, to meet diversified sewing thickness.
.Equipped with break detector, it will automatically stop when thread breaks at broken spot, and sewing will continuous after threading again. Return
 patch-up at any spot is applicable.
.With simple operation system and straightaway XP editing software, easy to program and edit patterns. Real-time data such as pattern effects, sewing
simulate movement and output etc can be shown on screen.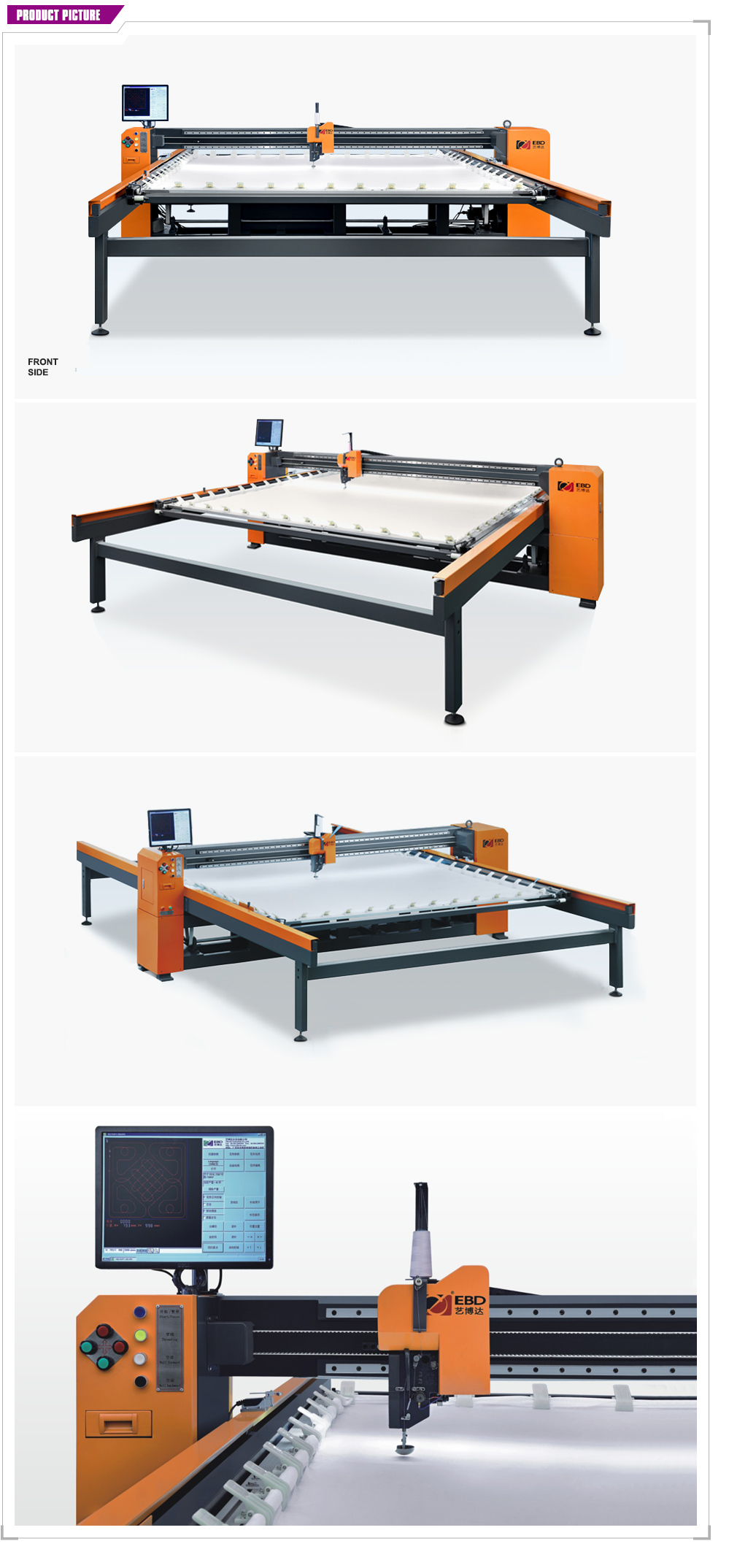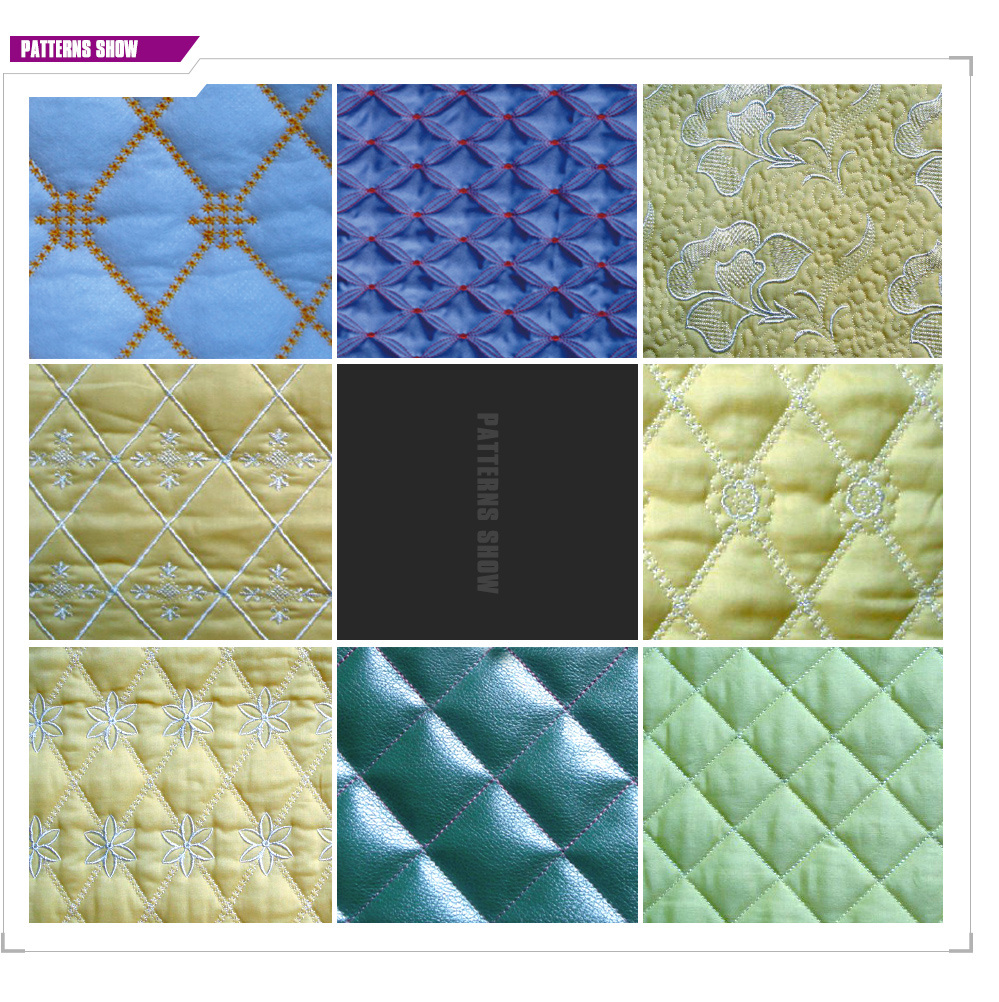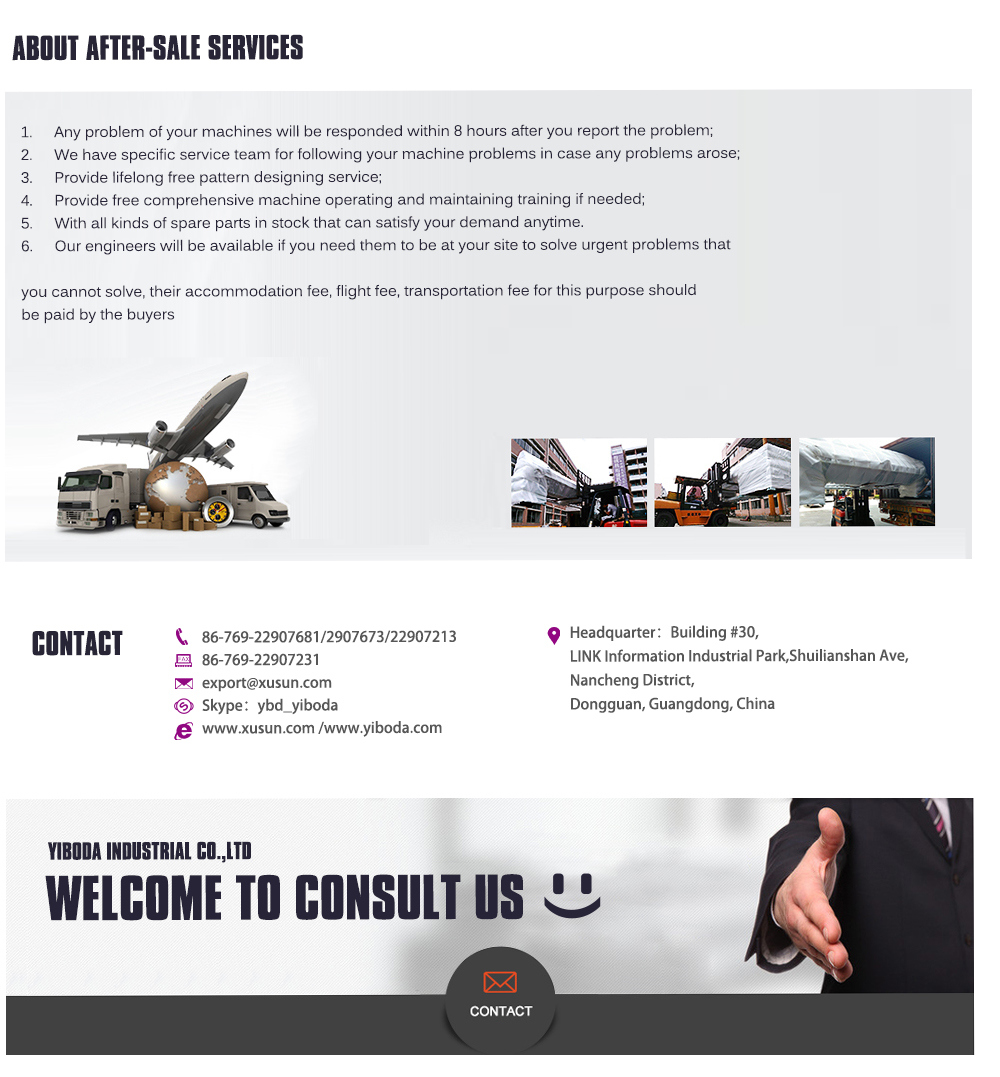 Truck accessories are divided into body and its accessories, power system (engine, gearbox), chassis (vehicle frame, axle, transmission and etc.), steering system and electrical system
The body and accessories include the cab assembly, the radiator mask, the seat, the bumper, the door lock, the rearview mirror, the headlight and etc.
The power system includes the engine and the gearbox
The chassis includes the transmission system, the driving system, the brake system, and etc. The driving forms include 6*4 or 8*4
The steering system is used to change the direction of the truck and keep the vehicle running in a straight line. The steering system is composed of steering control device, steering gear, Steering Wheel and steering energy supply device.
Electrical system includes wiring harness, instrument, lighting system, windshield scrubber, air conditioning system and so on.
The truck includes the Dump Truck, the tractor, the Concrete Mixer, the oil tank car. Brands are involved in Shacman, Sino, Howo, Faw.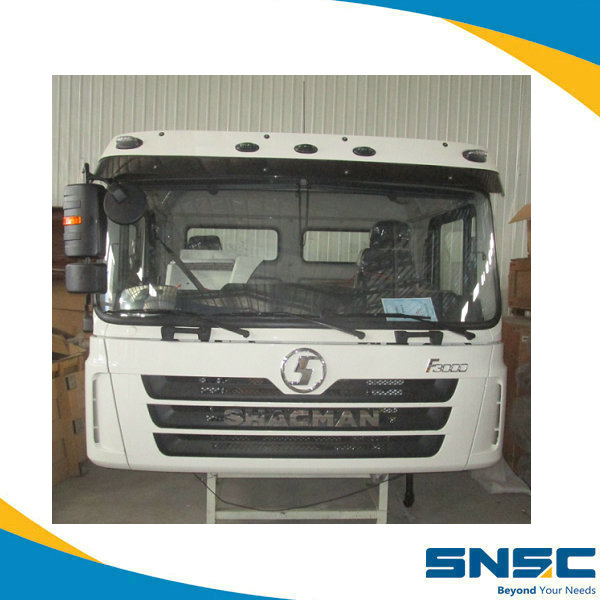 Truck Parts,Heavy Truck Parts,Clutch Plate,Front Bumper
Jinan Shine International Trade Co.,Ltd , http://www.snsctruck.com