On July 13, 2011, China FAW Group Corporation and the Qingdao Municipal Government invested in the construction of commercial vehicle expansion projects for the FAW Group's Jimo City, which promoted the cooperation between the two parties to a new level, reached an agreement, and signed a strategy in Changchun City, Jilin Province. Cooperation agreement. FAW Group will use Qingdao as a strategic base for the development of commercial vehicles. In Jimo recently, Jimo will build an important investment project in the "Twelfth Five-Year Plan" of the Group—a commercial vehicle expansion project. The Qingdao Institute has been used as a vehicle research base to build a world-class, domestic first-class research and development base.


It is reported that the FAW Jiefang Qingdao Automobile Factory will build a commercial vehicle base project with an annual output of 200,000 vehicles in the Qingdao Automobile and Parts Industry Functional Zone in Jimo City. The production plant covers an area of ​​about 2,300 acres and is constructed in two phases. In the first phase, 100,000 medium- and heavy-duty trucks are planned to be started in September this year and put into operation before the end of 2013. The annual sales revenue will reach 20 billion yuan, which is expected to drive the annual sales revenue of Jimo auto parts supporting enterprises to reach more than 10 billion yuan. About 6,000 people are directly employed, and about 30,000 are employed indirectly.

Chairman Xu Jianyi of FAW Group introduced the development strategy of FAW Group in the future and expressed his gratitude to Qingdao for its strong support for the development of FAW's projects in Qinghai. "Qingdao has a good economic environment and policy environment for enterprise development. During the 12th Five-Year Plan period, FAW Group will use Qingdao as an important base for the development strategy of FAW trucks in the adjustment of its productive forces. We hope both parties will further strengthen exchanges and cooperation."
Li Qun, Member of the Standing Committee of the Shandong Provincial CPC Committee and Secretary of the Qingdao Municipal Party Committee, believes that "Qingdao has a suitable soil for enterprise growth and a good space for development, and it has cultivated many excellent brand companies. During the 12th Five-Year Plan period, Qingdao will further develop its regional advantages and infrastructure advantages. With the institutional advantages, we will seize the opportunities and make good use of national policies to develop Qingdao better.Qingdao will fully serve and support FAW in the green project, making the company a new city highlight and city brand. "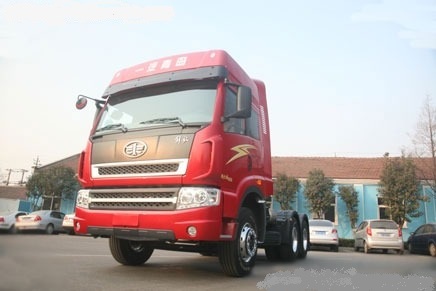 Finally, Li Qun said that the Qingdao Municipal Government will actively help solve the problems encountered by FAW Group and its subsidiaries in energy, environmental protection, taxation, security, and corporate relocation.
Automatic Roll Forming Machine
Automatic Roll Forming Machine is high efficiency Adjustable roll former, suitable for big scale production and wide range of same type profile, such as C, Z, U, cable tray, door panels, racking shelf,etc.
The adjustment between different sizes of same type profile is automatic, uncoiling, progressive punching, roll forming, shearing and stacking can be automatically realized in one production line. The Automatic
Adjustable Roll Forming Machine
is popular in world market, welcome your inquiry!
Automatic Roll Forming Machine,Adjustable Roll Forming Machine,Automatic Cable Trunking Machine,Adjustable Cold Roll Former,Door Panel Roll Forming Machine
Wuxi Jinye Hydraulic Pneumatic Complete Set Of Equipment Co.,Ltd. , https://www.jinye-machine.com