Capabilities 1:
CNC Turning, CNC Milling, Wire EDM Cutting
Capabilities 2:
Metal Fabrication, Grinding, Laser Cutting
Capabilities 3:
Welding, Assembling, Plastic Injection Molding
Capabilities 4:
Photo Chemical Milling, CNC Plasma Cutting
Capabilities 5:
CNC Turret Punching, Waterjet Cutting
Capabilities 6:
Secondary Processes, Laser Marking Services etc
Surface Treatment 1:
Anodizing, Black Oxide, Electroplating
Surface Treatment 2:
Heat Treating, Brushing, Grinding
Surface Treatment 3:
Polishing, Painting, Powder Coating
Surface Treatment 4:
Nickel Plating, Galvanized
Transport Package:
Wooden Box
Specification:
500*500*500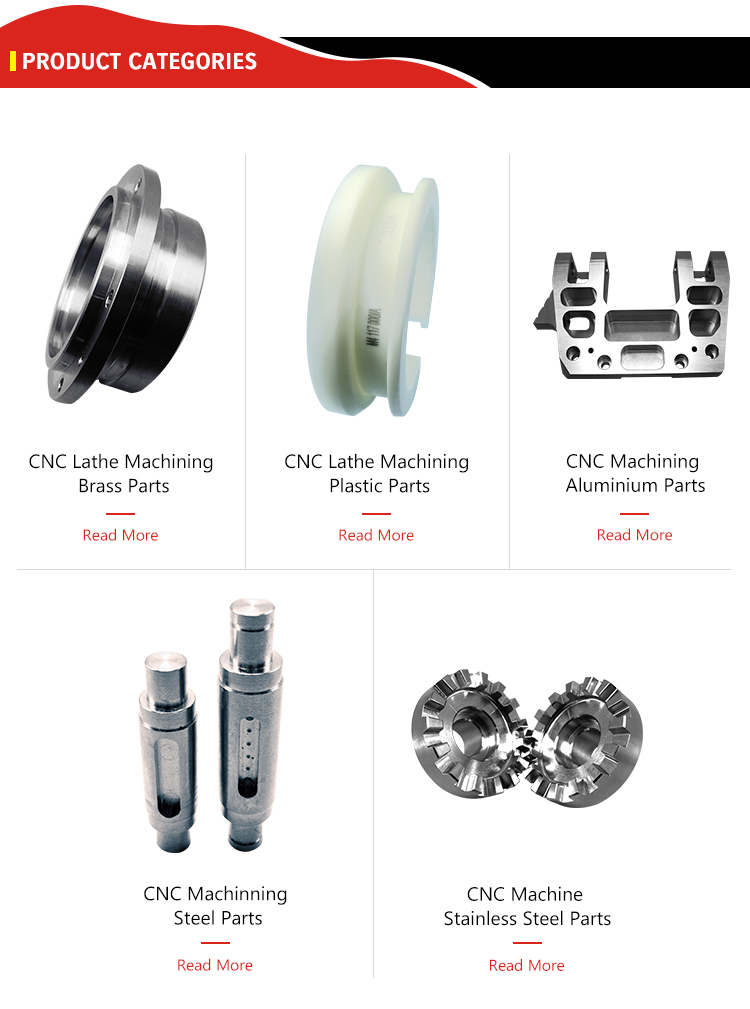 Industries Served:

Machinery, Electronics, Automatic equipment, Hardware, Automobiles, Computers, Chemical, Medical instrument, Defense, Printing etc.

Equipment 
List:
DMG 5 axis CNC machining center / HASS composite CNC machine / CNC Machining Center / CNC Lathes / Grinding Machines

 

/ Milling Machines / Lathes / Wire-cuts / Laser Cuts /
 CNC Shearing Machines / CNC Bending Machines / etc.

Capabilities:

CNC Turning, CNC Milling, Wire EDM Cutting, Metal Fabrication, Grinding, Laser Cutting, Welding, Assembling, Plastic Injection Molding,

 

Photo Chemical Milling, CNC Plasma Cutting, CNC Turret Punching, Waterjet Cutting, Secondary Processes, Laser Marking Services etc.

Materials Capabilities:

Aluminum Parts, Brass Parts, PTFE Parts, Copper Parts, Steel Parts, Acetal Parts, Stainless Steel Parts, Polycarbonate Parts, Polystyrene Parts,

 

Sheet Metal Parts, Fiberglass Parts,
Carbon Fiber Parts, Nylon Parts, Titanium Parts, ABS Parts, PVC Parts, Sterling Silver Parts, Spring Steel Parts,

 

Bronze Parts, Plastic Parts, Rubber Parts, Acrylic Parts etc.

Custom Machined Parts:

Auto Parts, Electronics,Enclosures, Flat Washers, Front Panels, Gaskets, Golf Putters, Heatsinks, Jewelry, Knobs, Machinery, Metal Brackets,

 

Metal Spacers, Motorcycle Parts, Pulleys PVC Parts, Robot Parts, Shaft Supports, Sheet Metal Boxes & Enclosures, Shift Knobs, Spring Spur Gears,

 

Steel Shafts, Toy Parts, Wrenches

Surface Treatment:

Anodizing/Black Oxide/Electroplating/Heat Treating/Brushing/Grinding/Polishing/Painting/
Powder Coating/Nickel Plating/Galvanized

Inspection Equipment:

Mitutotyo three-coordinate measuring machine, Mitutoyo Tool Microscope can measure up to 300mmX x 175mmY x 220mmZOuter Micrometer,

 

Inside Micrometer (Machine), Digimatic Micrometer, Internal Micrometer, Mechanical Caliper, Vernier Caliper, Caliper (Digital),
Caliper (Machine),

 

Caliper (Dial), diameter Scale, Depth Micrometer, Digital Caliper,
Altitude Gauge, Electric Balance, 2D Measurement Inspection Instruments etc.

QC:

Incoming material will be checked carefully before production.




Strict processing quality control.




100% inspection before shipment.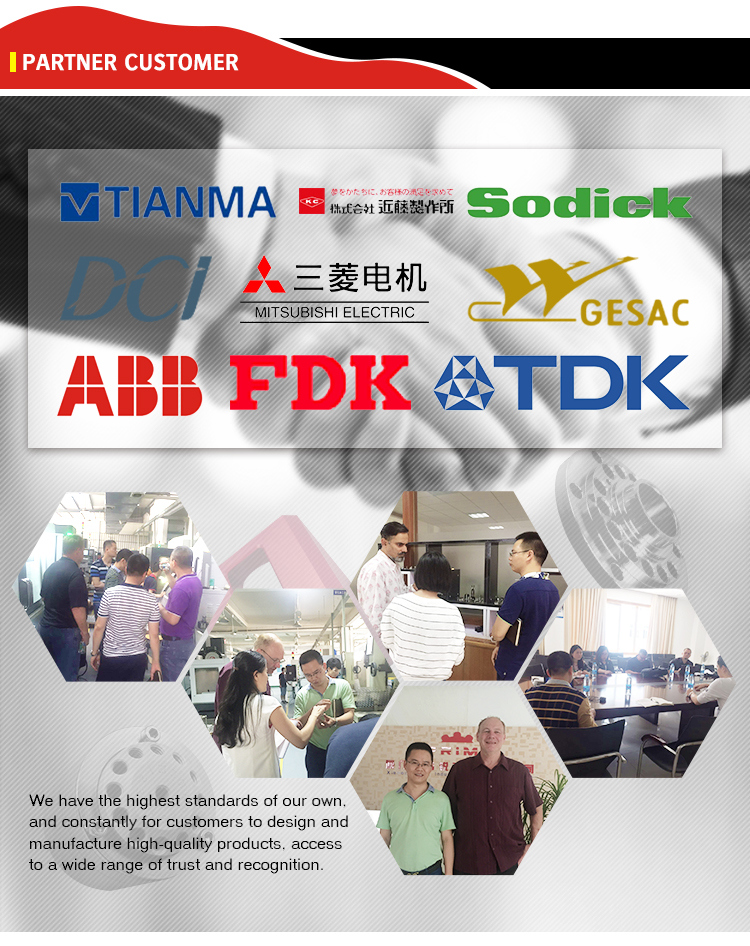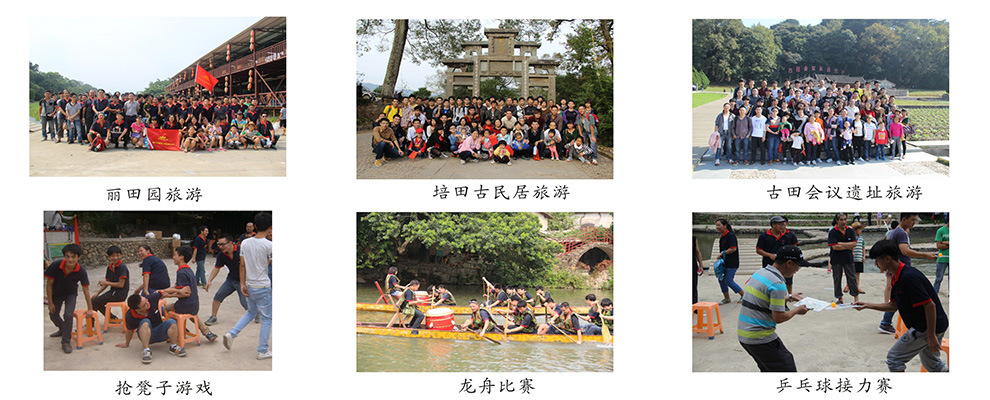 ABOUTÂ Â VOHN

Xiamen VOHN Precision Industrial Co., Ltd. was founded in 2002 in Xiamen China(mainland). Since then, we have worked hard to build our reputation by focusing on exceeding customer expectations. We supply top quality, on time products from our facility by employing highly skilled, customer oriented individuals.
Products and services include the fabrication of high precision parts, CNC turning parts, CNC milling parts, custom metal parts and plastic parts. We can also help you with design issues. Materials utilized include aluminum, steel, stainless steel, copper, brass, and plastics and cold rolled steel.
We currently serve a variety of industries, including high tech: Machinery, Medical apparatus and instruments, Lasers, Computers, TV Broadcast, Flight Simulation, Food Processing, Transportation, Scientific, Weather, Solar/Wind Power and Retail Fixtures.
We pride ourselves on our efforts to exceed customer expectations. We make every effort to adjust our production schedule to meet our customer's needs. Rarely do we impose "standard lead times" to customer orders. We continually strive to accommodate our customer's delivery requirements by adjusting our human resources and factory hours.
Allow us to introduce to you our package of products and services that will satisfy your cost, quality, engineering and lead time requirements. You will be pleased that you gave us the opportunity.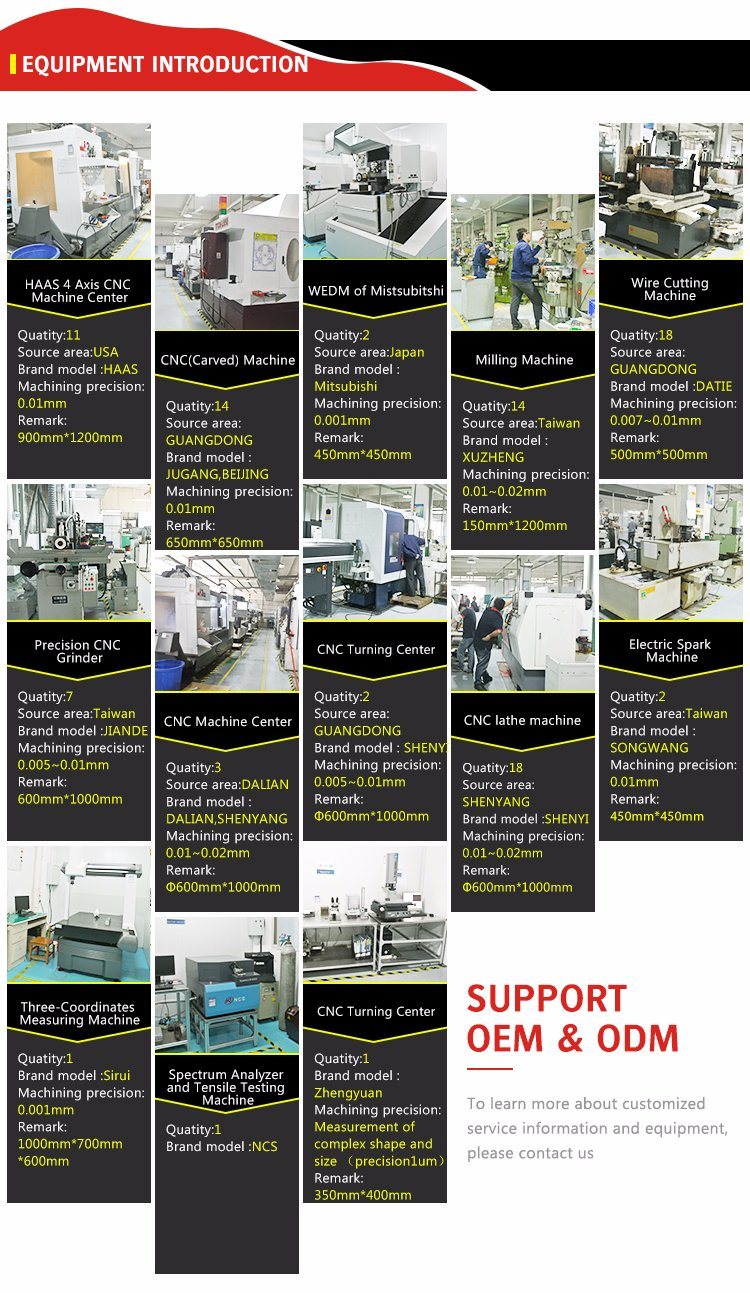 Xiamen VOHN Precision Industrial Co., Ltd. Values:
Integrity - We live by the Golden Rule.

Respect - You deserve and will be treated with respect when you work with us.

Honesty - We expect honesty at all times.

Strong work ethic - Essential for success.

Fun - We want all our people to have fun and enjoy their job, and we do! (Most days)

Trust - We maintain a high-trust environment, with only trustworthy people on our team.

Excellent communication - Proactive, clear communication is expected with our teams and our customers.

Company reinvestment - State-of-the-art equipment and diligent preventative maintenance.

Skilled workforce - Ongoing training and apprentice program to develop the next generation of skilled workers.

Healthy workforce - Wellness programs and education help keep our team healthy and working for you.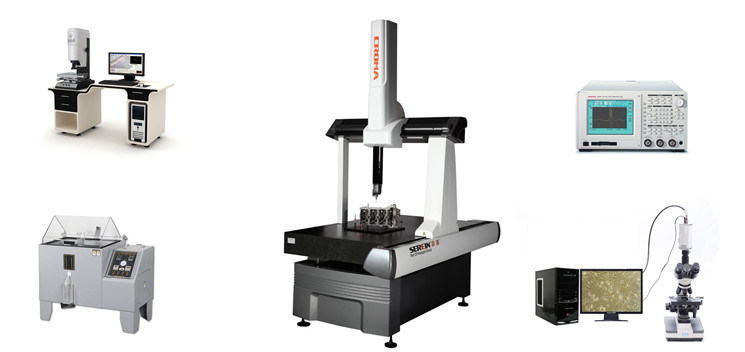 Quality Assurance & Customer Satisfaction
Located in Xiamen, Fujian, China (Mainland), VOHN manufactures custom parts for clients ranging from government agencies and Fortune 100 companies to inventors, engineers, hobbyists, and students.
To consistently exceed customer expectations, quality control and assurance is achieved through:
Detailed records of incoming raw materials

Detailed computer generated traveler tickets

Analysis of root cause of non-conformances

Fully equipped inspection department

Multi-level incoming order review

Fully equipped inspection department

Periodic calibration and labeling of inspection tools

Comprehensive written procedures and policies

Designated areas for nonconforming parts

Corrective actions to prevent recurrence of non-conformances

Daily backup of electronic records stored in multiple locations

Extensive electronic records of orders, customer communications, and inspection results
Comprehensive software expert system advising customers of manufacturability issues
Staff members being strongly encouraged to suggest improvements in methods, materials, and suppliers


FAQ

1. How soon can I get the

 

quotation?
A. We will provide ASAP, within 24 hours after receiving your detailed drawing.
2. What is the

 

MOQ?
A. Usually, we don't set MOQ, but the more, the cheaper. Besides, we are happy to make prototype or sample for clients to ensure quality standard.
3. DO you provide

 

samples?

 

Is it free or

 

extra?
A. It is an honor to provide a sample. Usually, sample fee is two times of batch unit price and it will be returned to mass production.
4. How long is the Delivery for Your Industrial Part?
A. Honestly, it depends on the order quantity. Normally, 7 days to 20 days after your deposit. We will try our best to shorten our lead time according to customer's demands.
5. How can you guarantee the

 

quality?
A. Quality is our culture. Quality control department set up control plan before starting the project, and all PPAP report will be provided to the whole process.

Contact Information
Mr.Brook Lin
Department: Sales service
Job Title: Products manager   Sales engineer
Mobile Phone: +86 135 99927 066

Website:http://www.xmprecision.com
Country/Region: China (Mainland)      Province/State:  Fujian  
Operational Address: Building 173, Tongan Industrial Zone, Tongan Area, Xiamen, Fujian, China (Mainland) Â  Â  Â  Â  Â  Â  Â  Â  Â  Â  Â  Â  Zip: 361100 Â  Â  Â  Â Â  Â 
Concealed Fan Coil Unit
Air flow: 340m3/h-2380m3/h, Cooling capacity: 1800W-12600W

Characteristics:
1.Efficient and energy saving
2.Quiet operation
3.Stable and reliable
4.Coil type. 2 pipes 3 rows/4 pipes 3+1 rows/2 pipes 4 rows
5.External static pressure
Standard pressure 12Pa/Medium static pressure 30Pa/High static pressure 50Pa
6.Optional
01.With plenum box, if Concealed Fan Coil unit with plenum box, bottom air intake or back air intake type can be choosed based on your requirement.
02.Without plenum box
03.Extended drain pan
04.two way valve/three way valve
06.Electric heater
07.DC/EC motor

7.Installation. Concealed on the suspending ceiling.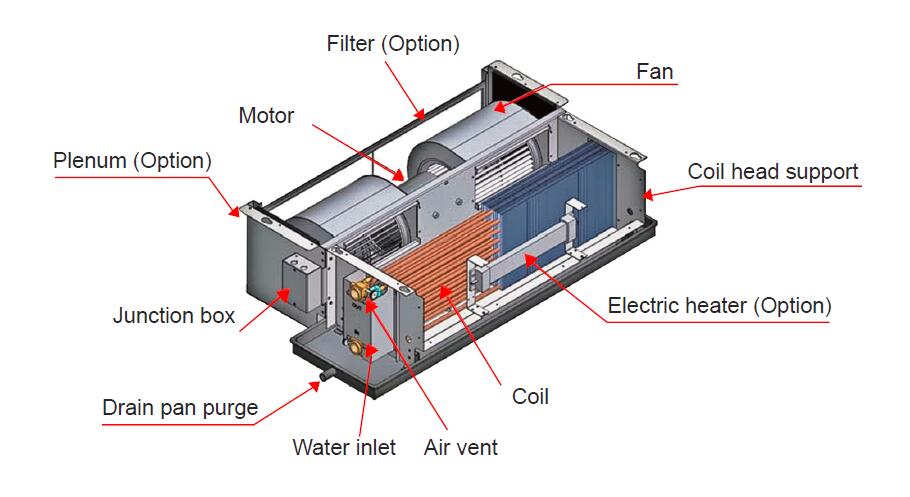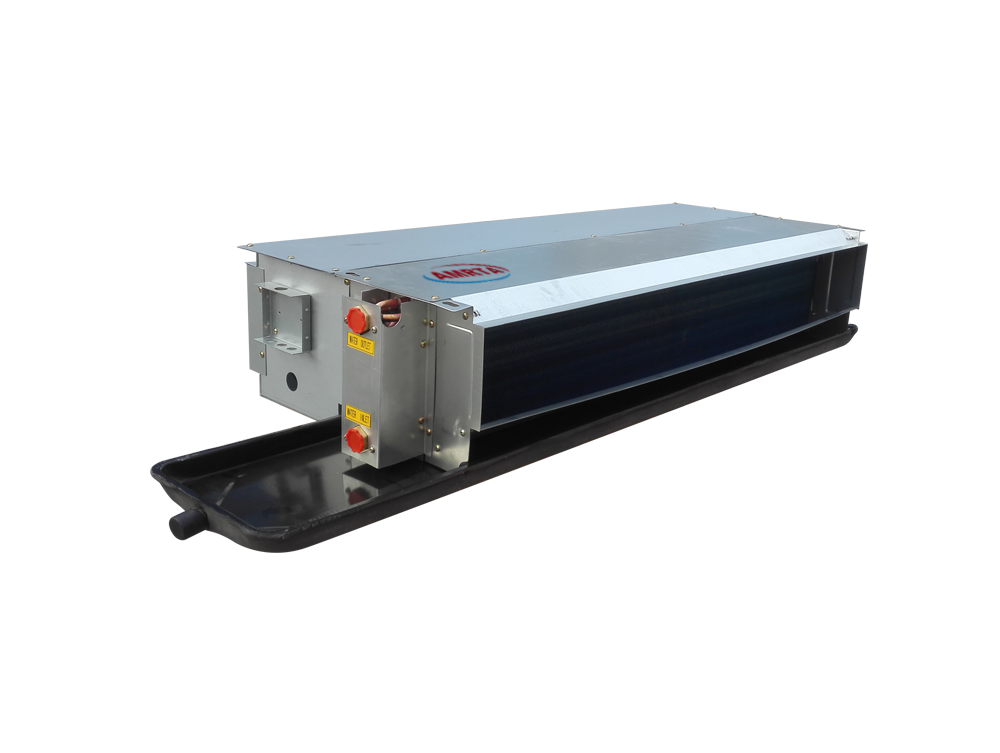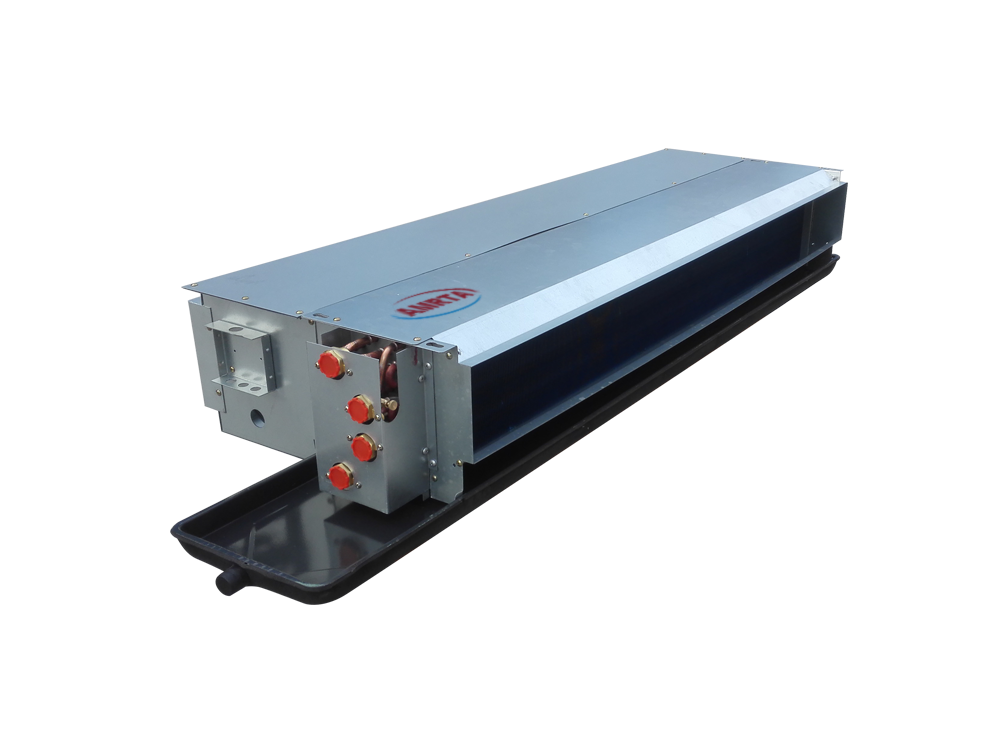 Concealed Fan Coil
Concealed Fan Coil,Horizontal Concealed Fan Coil,Ceiling Concealed Fan Coil,Concealed Fan Coil Unit
Jinan Amrta Air Conditioning Co.,Ltd , https://www.waterchiller.pl