On July 8, 2011, at the 3rd Taiyuan Truck Logistics Exhibition, 28 domestic heavy truck companies gathered in Taiyuan, brought advanced models and technologies, and exhibited in Shanxi Province, the province with the largest inventory of heavy trucks and demand. At the exhibition, in order to meet the needs of customers, many exhibitors have made affordable signs. Most manufacturers also launched new products in response to the needs of the Shanxi market, combined with the characteristics of environmental governance, economic restructuring, and the development of the logistics industry.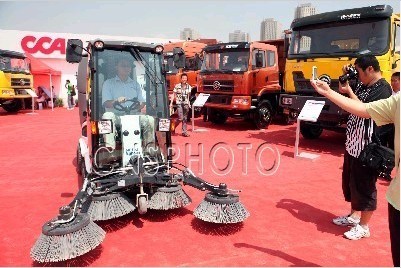 One weight and one light development trend
In Shanxi, the over-regulation of over-strength has continued to increase. Over the past three years, the over-limit overload rate has dropped from 13% before treatment to below 0.2%, which is much lower than the national target of 6%.
Since 2011, under the background of high oil prices and rising personnel costs, the cost of logistics and transportation has been continuously increasing, while the transportation costs have not been greatly improved. In response, many manufacturers have made lightweight products. One heavy and one light will be an important development trend for the heavy truck industry in the future. The heavy load refers to the important weight, while the lighter one refers to the lighter body.
It is understood that most businesses have conducted thorough research on the Shanxi market before the exhibition. As for what kinds of heavy trucks are needed in Shanxi, an on-site person in charge of an exhibitor vividly stated that vehicles made of plastic shells can pull heavy goods like iron cars.
As a coal-producing province, Shanxi has a considerable portion of coal shipped annually, and heavy truck transportation is an important route for Sinotrans. Therefore, to maximize the economic benefits under the premise of not overloading has become the demand of transport companies. In view of this situation, many manufacturers have turned their sights to lightweight models. At this exhibition, many exhibitors will use lightweight vehicles as the key promotion products.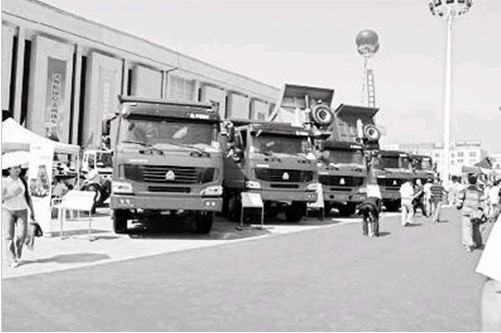 China heavy truck giant China National Heavy Duty Truck hit a Chinese heavy truck and opened a new environmental protection and energy saving slogan. Its new energy heavy-duty 8x4 dump truck has a maximum cruising range of more than 500 kilometers, and uses 100 kilometers of natural gas to save 71.05 yuan more than diesel, making it more environmentally friendly. . The XCMG Group's concrete mixer trucks are also making progress in fuel economy, environmental protection, and light weight. In addition, the DeLong F3000 heavy truck introduced by Shaanxi Auto heavy truck is built strictly in accordance with the mid-to-long-distance highway standard loading transport market. The gross cargo weight is less than or equal to 55 tons, which is more suitable for long-distance high-speed logistics.
Trucks also talk about energy-saving economy
The heavy trucks tailored for Shanxi customers attracted everyone's attention during the exhibition. Many manufacturers had a negotiation target at the exhibition site. With the increase in governance, more and more truck owners hope to reduce vehicle weight. A ton of lighter weight means that one ton of cargo can be pulled, and that when an empty car is run, it can also save fuel consumption.
In the XCMG advertising campaign, exhibitors focused on lightweight vehicles. A dump truck with a vehicle weight of less than 13 tons is more than 3 tons lighter than a conventional vehicle. Except for XCMG Group, the majority of exhibitors have introduced light weight vehicles with tractors, which are half ton to one ton less than ordinary tractors.
Dayun Heavy Truck Co., Ltd. special zone has a 7.8-ton tractor weighs about 1 ton less than an ordinary traction-type heavy truck. One ton of coal in Dora can generate more than 100 yuan of economic benefit per 100 kilometers. Generally, heavy trucks can run more than 100,000 kilometers a year. Throughout the year, a heavy-duty truck with a one-ton body weight can earn an extra 1,500 yuan.
Most businesses have used energy-saving and economical signs to attract customers. According to the head of the China National Heavy Duty Truck Group, with the case of the Mine Overlord launched by China National Heavy Duty Truck, the maximum load can be 38, which is more than that of ordinary mine cars. Doubled, and its maintenance costs are about the same as ordinary carts.
BQ supplys two types of Tower Crane Power Cable, YC Electric Power Cable and YCW Insulated Power Cable.
There are various of models Electrical Cable for different types of tower crane, the most popular models are 3×25+2×10, 3×50+2×16, 3×50+1×16.
Important notice of Tower Crane Cable :
1. The Cable is apply to rated voltage of AC 450/750V or lower.
2. The long-term operating temperature of cable conductors is not higher than 60℃.
3. The temperature of using environment is -40-50℃.
4. The cable has weather resistance and certain oil resistance, suitable for outdoor and oil contact occasions.
5. Finished cable test: under 2500 V voltage, the cable can last 5 min without breakdown.
Crane Electric Cable,Electrical Cable,Tower Crane Cable,Electric Power Cable,Insulated Power Cable
SHEN YANG BAOQUAN BUSINESS CO., LTD , https://www.syconstructionhoist.com