Liquid flow sensor I have a new statement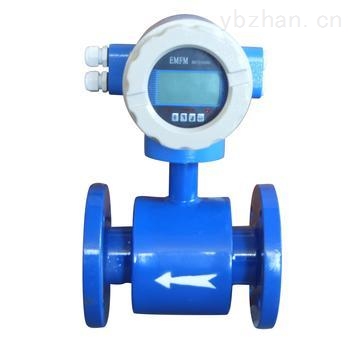 1 classified editing
The liquid flow sensor can be divided into a corrosive liquid flow sensor and a non-corrosive liquid flow sensor. This is only differentiated from the medium, and is also the first item to be selected in the application. [1] After determining the nature of the liquid, it is based on the needs of our own application, a metered liquid flow sensor or an analog signal output flow sensor, and today's metering type generally has a pulse signal (Sacera water flow sensor). The analog signal output is now more of a digital signal output (such as a reed switch), it can also be converted into a current and voltage signal, and the analog quantity only provides an analog (switch) quantity, which cannot be measured. Relatively speaking, it is relatively crude, and the accuracy of a liquid flow sensor without a metering type is high, and the flow rate of the simulated amount is also a matter to be considered by the switch liquid flow sensor. Divided by accuracy, there are water level (B and A levels, usually within 2% to 3% of errors, there is a measurement certificate), beyond the current general use of 5% -10% electronics To use when the switch signal, or water heating, such as electric water heaters, drinking fountains, coffee machines, gas water heaters, water flow sensor (Sailing water flow sensor). Summarized in one sentence: starting from the medium, the second from the use of demand into the water, three from the beginning of precision, you can choose to the liquid flow sensor you want. [2]
2 working principle edit
When the measured liquid flows through the sensor, under the action of the fluid, the impeller is forced to rotate, and its rotation speed is proportional to the average flow velocity of the pipeline. The rotation of the impeller periodically changes the magnetic resistance of the magnetic circuit, and the magnetic flux in the detection coil periodically changes, generating an induced electromotive force having the same frequency as the rotation frequency of the blade. After amplification, conversion and processing are performed.
Turbine flow meter utility flow equation is:
Where, ... is the volume flow,;
......Flowmeter output signal frequency,;
... the meter factor of the flow meter,.
The relationship between the flow meter coefficient and flow rate (or pipeline Reynolds number) is shown in Figure 1.1. As can be seen from the figure, the meter coefficient is divided into two sections, namely a linear section and a non-linear section. The linear segment is approximately two-thirds of its working range, and its characteristics are related to the size of the sensor structure and the viscosity of the fluid. The characteristics of the nonlinear segment are greatly affected by bearing friction and fluid viscosity resistance. When the flow rate is lower than the sensor lower limit, the meter coefficient changes rapidly with the flow rate. Pressure loss and flow are approximately squared. When the flow exceeds the upper flow limit, care should be taken to prevent cavitation.
3 Product Features Edit
The liquid flow sensor produced by Xuner Instruments has the following features:
n High accuracy, generally up to ±1%R, ±0.5%R, high-precision type up to ±0.2%R; (R refers to reading error)
n Good repeatability, short-term reproducibility of 0.05% to 0.2%, due to good repeatability, such as frequent calibration or online calibration can get extremely high accuracy, in trade settlement is the preferred flow meter;
n Output pulse frequency signal, suitable for total measurement and connection with computer, no zero drift, strong anti-interference ability;
n original pulse frequency range (10Hz ~ 1.5KHz), strong signal resolution;
n wide range ratio, 10:1~20:1;
n Compact and lightweight structure, convenient installation and maintenance, large circulation capacity;
nApplicable to high pressure measurement, the meter body does not need to open the hole, easy to make high-pressure instrument;
n There are many types of special-purpose sensors, which can be designed for various types of special-purpose sensors according to the special needs of users, such as low-temperature type, two-way type, downhole type, sand-specific type, etc.;
n can be made into insert type, suitable for large diameter measurement, low pressure loss, low price, can be continuously flow out, easy installation and maintenance.
4 Technical parameter editing
LWGY Sensor General Specifications Table 3.1
Measured medium
No impurities, low viscosity, no strong corrosive liquid
Executive standard
Turbine flow sensor (JB/T9246-1999)
Verification procedure
Turbine Flow Meter (JJG1037-2008)
Instrument caliber
And connection method
Flange connection type
DN15-DN200
Threaded type
DN4-DN50
Clip connection type
DN4-DN200
Flange standard
General standards
GB/T9113-2000
Other standards
International pipe flange standard
Such as German standard DIN, American standard ANSI, Japanese standard JIS
Domestic pipe flange standard
Such as the Ministry of Chemical Industry standards, Ministry of Machinery standards
Thread specifications
General specifications
Inch pipe thread (external thread)
Other specifications
Internal thread, spherical thread, NPT thread, etc.
Accuracy level
±1%R, ±0.5%R, ±0.2%R (required)
Repeatability
≤0.15%, ≤0.1%, ≤0.03%
Range ratio
1:10;1:15;1:20
Verification conditions
Verification device
Standard table method liquid flow verification device
Static mass method liquid flow calibration device
Environmental conditions
Ambient temperature
20°C
Relative humidity
65%
Conditions of Use
Medium temperature
T1 (General, Standard)
-20°C~+80°C
T2 (high temperature, custom)
-20°C~+120°C
T3 (high temperature, custom)
-20°C to +150°C
Ambient temperature
-20°C~+60°C
Relative humidity
5% to 90%
Atmospheric pressure
86Kpa~106Kpa [3]
5 meter factor band editing
Instrument diameter (mm)
Meter factor (times/L)
Lower frequency limit (HZ)
Frequency limit (HZ)
DN 4
16000
177.8
1111.1
DN 6
8200
227.8
1366.7
DN 10
1800
100.0
600.0
DN 15
830
138.3
1383.3
DN 20
600
133.3
1333.3
DN 25
212
58.9
588.9
DN 32
150
62.5
625.0
DN 40
77
42.8
427.8
DN 50
27
30.0
300.0
DN 65
12.1
23.5
235.3
DN 80
6.1
16.9
169.4
DN 100
4.3
23.8
238.9
DN 125
3.1
21.5
215.3
DN 150
2.2
18.3
183.3
DN 200
1.2
26.7
266.7
6 pressure rating edit
Table 3.3.2 LWGY Sensor Pressure Rating
Connection method
Range of caliber
Conventional pressure rating
Special pressure rating
Flange connection type
DN4-DN50
4.0MPa
10MPa and below
DN65-DN200
1.6MPa
10MPa and below
Threaded type
DN4-DN40
6.3MPa
-
DN50-DN80
1.6MPa
-
Clip connection type
DN4-DN40
-
42MPa and below
DN50-DN80
-
25MPa and below
DN100-DN150
-
16 MPa and below
DN200
-
12 MPa and below
Small tractor seriese -28HP Tractor,The bigest difference between 20hp and 28hp is the engine power, because of engine different, underframe has a little change. This kind of tractor suitable for small collective farms, It's 2-wheel drive. Easy for control and maintenance and save cost .
Tractor Technical Parameters:
Structural type
4x2two-wheel drive
Rated power(kw)
20.9
Wheelbase(mm)
1290
Wheel track (mm)
Front wheel
900
Rear wheel
970
Min. ground clearance(mm)
222
Dimension(mm)
2760x1210x1600
Engine type
Horizontal single cylinder, evaporative cooling, direct combustion type
Cylinder numbers
1
Cylinder x stroke (mm)
130x120
CC
1.59
Rated speed(r/min)
2200
Braking system type
Shoe type brake
Frame type
Half frame
Steering gear type
worm ,mechanical steering
Hydraulic suspension system type
independent
PTO Speed (r/min)
230
28HP Tractor
Small Tractors,Compact Tractors,Utility Tractors
ZH MACHINERY , http://www.sczhmachinery.com