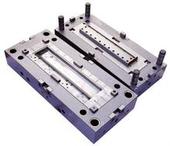 The "China's Private Enterprise Competitiveness Report (2012) - Transformation, Upgrading, and Competitiveness Index" recently released by the Private Economic Research Center of the Chinese Academy of Social Sciences shows that 33.68% of the private enterprises in its sample survey have been in the past 3 In the middle of the year, it has not established its own research and development institution. The overall capability of independent innovation of private enterprises is relatively weak, and transformation and upgrading need to be strengthened.
The report has statistically analyzed 622 valid questionnaires obtained from sample surveys of private enterprises of some scale in 19 provinces and cities in Zhejiang, Jiangsu, Jilin, Chongqing and Shaanxi. The report pointed out that at present, the proportion of technological innovation capabilities that can represent the trend of transformation and upgrading of private enterprises is extremely limited, and the proportion of independent innovation is even smaller. At the present stage, the technological innovation of private enterprises in China is mainly imitation, and the simple imitation of copying other people's technology is mostly, and there are few companies that carry out research, improvement and innovation on the basis of imitation.
Liu Yingqiu, director of the Private Economic Research Center of the Chinese Academy of Social Sciences, pointed out that the products of most private enterprises are still labor- or capital-intensive products, and labor-intensive products account for the majority. Of the private enterprises sampled and surveyed, only 35.18% of the enterprises have shifted from labor- or capital-intensive products to technology-intensive products in the past three years. How to increase product technology content and realize high value-added products from low-value-added products? The product transformation is still a challenge faced by many private enterprises.
Luo Baihui, head of the International Association for Modeling and the leader of the China Manufacturing Champions League, believes that in the new situation, the fundamental way for private companies to emerge from difficulties and achieve greater development is to get rid of dependence on traditional development paths and achieve transformation and upgrading through innovation.
Luo Baihui suggested that China's mold industry should establish a public technology service platform that conforms to China's economic and social development reality, complementary functions, resource sharing, linkage development, and collaboration, promote the transformation of scientific and technological achievements, and strengthen the transformation and upgrading of private mold enterprises. At the same time, the government should further improve the taxation support system and actively build a multi-level financing system to effectively solve the financing problems of private enterprises.
Air Curtain,Air Cooler, Fej-Air Curtain
Wood Burning Stove,Cast Iron Stove,Wood Pellet Stove Co., Ltd. , http://www.nsstove.com