According to Reuters, the European Union Chamber of Commerce in China recently issued a statement on its official website saying that China has no plans to force foreign auto parts factories operating in China to form joint ventures. On August 25, Reuters quoted the German Stuttgart newspaper as saying that the Chinese government informed three German auto parts manufacturers that they would not be able to operate independently in China in the future and must form joint ventures with local Chinese companies. The news has caused concern among some European companies.
"The European Chamber of Commerce has very confidently announced that these rumors are unfounded and the Chinese government has no intention to establish joint ventures in this field," the European Union Chamber of Commerce said in a statement.
The European Union Chamber of Commerce in China said that the rumor may come to China to misunderstand the restrictions on the electric vehicle field.
According to the "Guidance Catalogue for Foreign Investment Industries" revised in 2011: energy-type power batteries (energy density ≥110Wh/kg, cycle life ≥2000 times, foreign investment ratio not exceeding 50%. That is to say, all investment in new energy in China Foreign companies that use automotive power batteries must form joint venture vehicles with a share of no more than 50%.
The European Chamber of Commerce added that it has spoken to a number of member companies in related companies, Chinese government departments, automobile manufacturers associations and the automotive sector. "The Chinese government reiterates that such behavior is contrary to the government's willingness to further liberalize the auto parts sector.
Rotary Damper with gear. Gear Damper is used to dampen drives, control speed, and many other applications. Gear dampers are widely used in automobile interior decoration, household electric appliances,etc. Gear damper increasing equipment life and reducing maintenance expenses.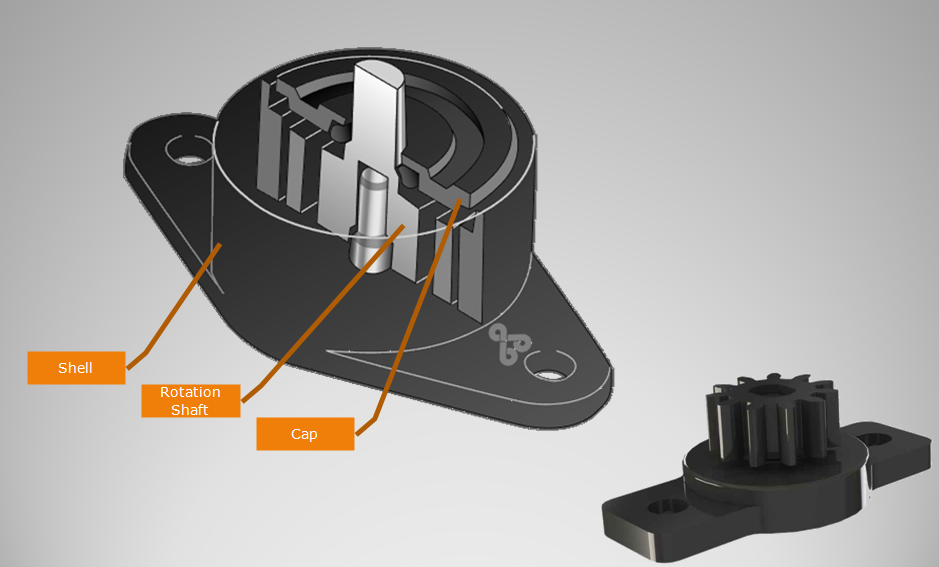 NOTE:
1. Please contact the corresponding product engineer for specific torque products.
2. Max. rotation speed: 50r/min
3. Max. circle rate: 6 cycle/min(Clockwise360 °, 360 ° anti-clockwise for 1 cycle)
4.Operating temperature: -10~50℃
5.Storage temperature:-30~80℃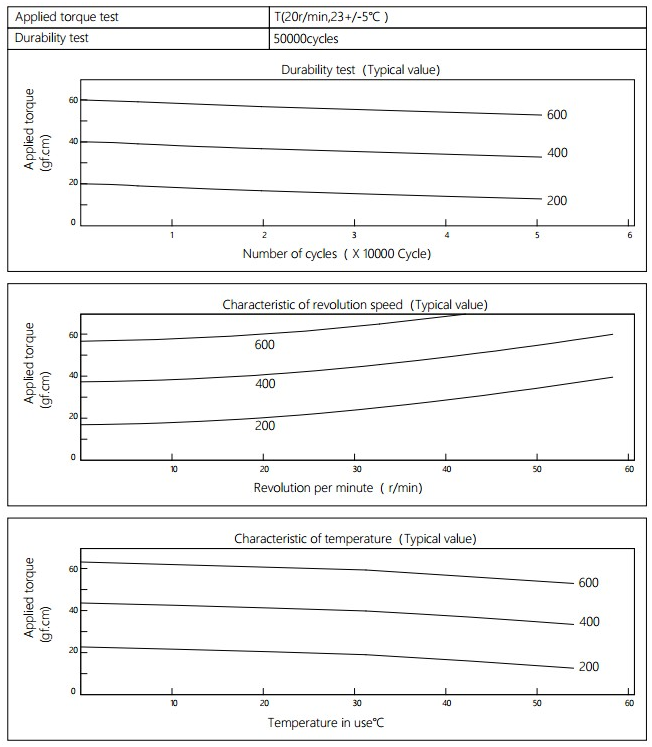 Applied torque: (T)
Test Temperature: 23+/-5℃
Rotating speed:20r/min
Durability test Method: Clockwise 360 °, 360 ° anti-clockwise
Rotating speed:20r/min
Test Frequency: 1cycle/min
Test Temperature: 23±5℃
Durability test cycle: 50000cycle
Test result criteria: Store in the room temperature for 24 hours or more after the test, recording to the torque T=T±30%T.
Gear Damper
Gear Damper,Hinge Dampers,Plastic Gear Damper,Small Rotary Gear Damper,Decoration Gear Damper
Shenzhen ABD Equipment Co., Ltd. , http://www.abddamper.com