Bosch , the world's leading automotive technology and service provider, showcased its comprehensive line of innovative automotive technology and service solutions at the Bosch Tokai Automotive Testing Center and hosted the first " Bosch Automotive Technology Innovation Experience Day " with the theme of " Drive the Future, Bosch Peer ". . This experience day is Bosch's largest technology experience event in the Asia-Pacific region. It showcases Bosch innovation and localization solutions covering clean power, safety technology, autonomous driving, connected driving and aftermarket.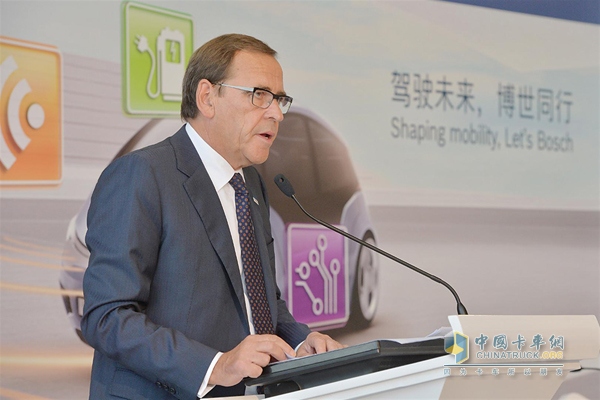 Member of the Board of Directors of the Bosch Group and head of the Asia-Pacific Region Terry
"As the world's largest automobile production and sales market, the Chinese automotive market is undergoing a new round of transformation driven by technological changes and market maturity. Consumer demand for safer, cleaner, economical, and intelligent vehicles is increasing." Bosch board member, Tai Ruilai, head of Asia-Pacific operations, stated that "As a global leader in automotive technology and service providers, Bosch is committed to advancing this process through a rich accumulation of innovation and long-term localization, enabling Chinese automotive users to apply the full range of Bosch's services. Azimuth cutting-edge technology and solutions."
Perfect Localized Industrial Chain Helps China's Automobile Industry Accelerate Development
Bosch's comprehensive localization of R&D, procurement, production, product management, and engineering technology is an important factor for success in the local market. As of last year, Bosch Automotive has built 26 production bases and 11 technology centers in China. Two new Bosch facilities in Shanghai and Qingdao will be officially put into use by the end of 2014 or early 2015.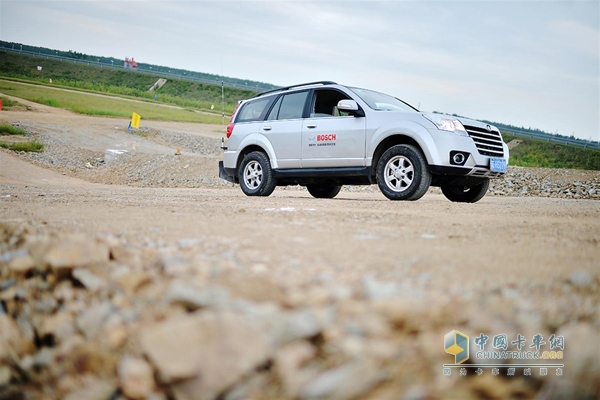 Bosch Clean Diesel Technology SUV
In addition, Bosch has always been committed to win-win cooperation with local companies, providing technical support from production, research and development, and supply chain management. In March 2014, Bosch successfully concluded the cooperation development project with local transmission supplier Jiang Rongrong. In this cooperation, the two parties jointly developed a new generation of compact continuously variable transmissions for small-displacement passenger vehicles. Bosch provided Rongda with comprehensive technical support for its core components and engineering design. This high-performance continuously variable transmission has excellent performance in energy saving and emission reduction and will be mass-produced in the next few years.
At present, more than 2,400 local engineers are committed to the research and development of automotive innovation technology. The increasingly powerful Chinese R&D capabilities have enabled China to gradually increase its position in Bosch's global R&D network, and more and more Chinese-developed technologies and products have entered the global market. , Enter the global marketing network system. The CB18 diesel pump developed by China has been exported to India, and the C5 series starter developed by the Chinese R&D team has also been exported to overseas markets such as Europe, Brazil, India and Japan.
Improve the efficiency of traditional internal combustion engines and reserve electric traffic technology
Environmental and energy issues have become one of the important factors that have constrained the healthy development of China's auto industry. In order to meet the country's increasingly stringent emission requirements and the fuel consumption standard of 5 liters per 100 kilometers in 2020, Bosch has launched various emission reduction technologies and fuel economy solutions for the Chinese market that are suitable for passenger cars and commercial vehicles: The improved injection system, miniaturized turbocharged engine technology, start-stop system and natural gas power system (CNG) will further promote energy conservation and emission reduction.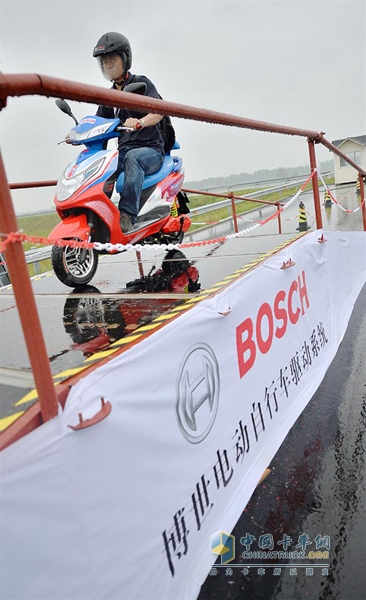 Bosch eScooter Drive System
In the field of electric mobility, Bosch not only provides diversified parts products, but also develops related software solutions for charging facilities, from electric bicycles, two-wheeled electric vehicles, to mild hybrid and plug-in hybrids, to The demand for a wide range of products for purely electric powertrains. In addition, Bosch battery systems have always focused on the production and R&D of leading-edge battery systems. Its subsidiary in Suzhou currently employs about 60 employees. With the deepening of localization of Bosch in China, the company has realized the localization of the core industrial chain covering procurement, logistics and sales. Its first batch of battery products is expected to be put into production by the end of 2014.
Smart and Connected Technology for Safe and Convenient Driving
Traffic safety has increasingly become the focus of attention in China and even the world. Reducing traffic accidents is an important mission of Bosch. This belief has become Bosch's driving force for the continuous development of various accident prevention technologies. As the first supplier to be allowed to test autopilot technology on German highways, Bosch is committed to the realization of a "zero accident" vision for driving with autonomous driving technology. At present, more than 5,000 Bosch engineers around the world are dedicated to the development and research of safety technology and driver assistance systems.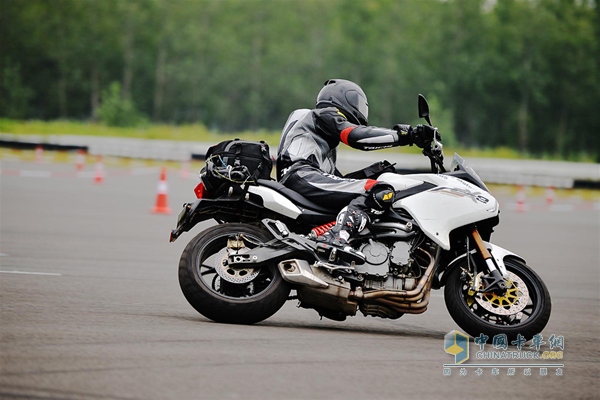 Bosch Ninth-generation Motorcycle Antilock Braking System (ABS)
In terms of active safety technology, Bosch is not only committed to providing road safety solutions for passenger cars, but also providing safety guarantees for motorcycles and mini-vehicles where traffic accidents are frequent. The ninth-generation motorcycle ABS is the first anti-lock braking system developed specifically for motorcycles. It is even more compact and lightweight, and is used in motorcycles of various performance levels. In addition, various types of driver assistance systems, which are the cornerstones of future autonomous driving, are also widely used in China, such as automatic emergency braking and lane keeping assist. Bosch's new generation of driver assistance system products will also be used in domestic auto brand models during the year. The intelligent brake assist system iBooster provides a new brake solution for hybrid and electric vehicles: This technology does not require a vacuum, but it can provide effective brake boost and shorten the braking distance.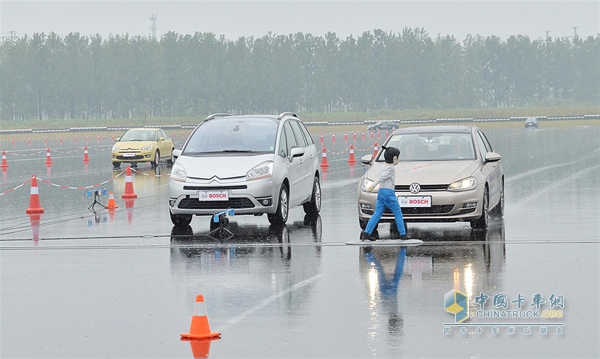 Bosch Automatic Emergency Brake (AEB)
Nowadays, China is ushering in the inter-temporal revolution of Internet technology, and a new round of scientific and technological revolution characterized by informatization, digitization, and cloud computing is emerging, and the automobile will become one of the best carriers for applying these latest scientific and technological achievements. On this day of innovation, mySPIN smartphone interconnection solutions were demonstrated. The system provides an interconnected solution for owners of smartphones, and it also applies to both Apple and Android. Through mySPIN, the user can directly project the App in the smartphone onto the display screen of the car entertainment system, thereby ensuring the convenience of driving and the simple operation and control of the App.
Serving the fast-growing aftermarket
The rapid development of China's auto aftermarket puts higher demands on automotive products and services. Adhering to the development strategy of "parts + diagnostics + services", Bosch works closely with the original aftermarket aftermarket and independent aftermarket partners to provide comprehensive auto parts, leading diagnostic and repair station equipment and complete maintenance for the Chinese auto aftermarket. Maintenance service.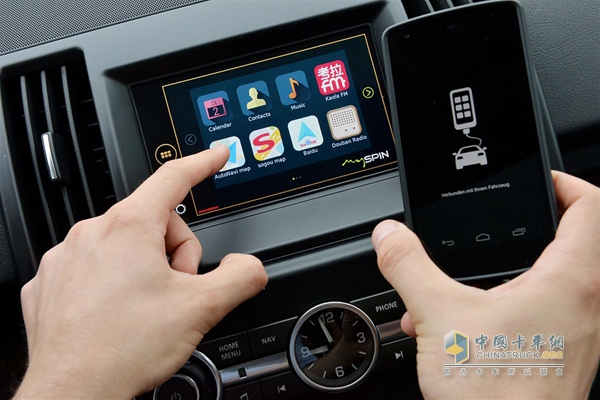 mySPIN Smartphone Connectivity Solution
In this innovative experience day, the simulated Bosch Automotive Service Stations perform inspections and maintenance for on-site vehicles. A series of inspection equipments have achieved highly digitized vehicle inspection services. To date, the Bosch Professional Automotive Services Network has opened more than 1,800 service stations in China to provide professional vehicle repair and maintenance for the independent aftermarket.
OEM Experience Professional Custom Service for Metal Electric Box


Metal Electric Box
Specifications/Features
| | |
| --- | --- |
| Protection Level: | IP67 |
| Type: | Junction Box,OEM manufacture |
| Material: | Hot/Cold Rolled Steel, Stainless Steel plate, Zinc Plate, Aluminumn, SGCC plate, SPCC plate |
| Size: | 3D,CAD,PDF |
| Business Type: | Manufacturer |
| Precision: | +/-0.3mm |
| CNC Process: | Shearing, Laser Cutting, Punching, Bending, welding, powder coating |
| Powder Coating: | Indoor,Outdoor,Durable |
| QC System: | Keep Detail QC Records |
| Package: | Plywood box, Carton |
| Certificate: | ISO9001:2015 |



Metal Electrical Box,Custom Metal Electrical Box,Metal Control Box Electrical,Industrial Metal Electrical Box
Nanpi Jian Tong Hardware Manufacturing Co., Ltd. , http://www.jiantongstamping.com