Today, Xiao Bian teaches us how to distinguish whether the aluminum alloy rolling shutter door equipment is of good quality or inferior quality. Generally, the following three points can be seen.
1 First of all, look at the material selection of aluminum alloy rolling shutter doors. Generally, the aluminum profiles used in high-quality rolling shutter doors must meet the national standards for thickness, hardness, and oxide film. If they fail to meet the standards, they will be inferior aluminum alloy shutter doors.
2Then we must look at the processing of aluminum alloy rolling shutters. The high-quality roller shutter doors have finer processing and better sealing. They are very elegant when installed, and their switches are also comfortable. The inferior aluminum alloy shutter doors do not meet the requirements when selecting aluminum profiles. Standards, coupled with the rough production process, led to its first sealing performance, the switch can not be freely, if bad, there will be a phenomenon of air leakage or even explosion, it is easy to cause personnel injuries.
3 Finally, look at the price. Under normal circumstances, the cost of high-quality aluminum alloy rolling shutters is very high, and the poor quality is about 30 percent higher.
Address: No. 203 Huaxia Road, Changcheng Industrial Zone, Yongkang City, Zhejiang Province
Contact: Mr. Kong 15988577610
phone
Website: http://14179204535868.gw.1688.com
Main Features
Environment friendly, our product is equipped with the diesel engine manufactured on the basis of British technology, characterized by big torgue, powerful overload capacity and low energy consumption. Besides, our product is quite popular with farmers by virture of the following features.
1. The (3+1)*4 compound gearbox is consisted of multiple gears, resulting in wide applications on various kinds of soils
2. The hydraulic steering system, independent oil-way, and multiple rotating speeds, can fully meet the requirement for different working conditions and farm implements.
3. Safe and reliable, our half-track tractor is provided with pedal-operated hydraulic brake and manually controlled braking system.
4. This agricultural half-track can be installed with oil separator for powerful lifting force. Moreover, the forced soil penetrating device is optional, as well.
5. The pneumatic brake system and the 1/2 /3 groups gydraulic output multiway valve are available according to the actual demand of the customer.
6. The heating system, air condition, and the audio system are selectable for cab of the agricultural vehicle. The comfortable driving will bring you high working efficiency.
7. The transfer box and rear track of the eco-friendly half track is interchangeable with that of series. So it can be used as a Wheeled Tractor.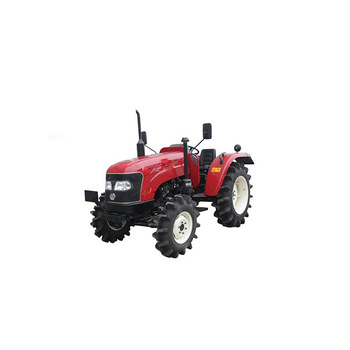 self-propelled 30hp Farmer Tractor high efficiency low diesel comsumption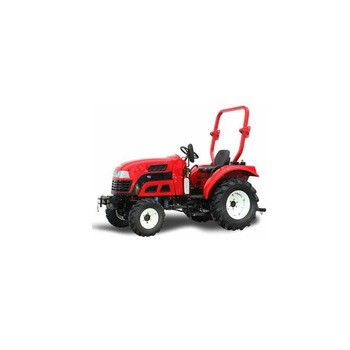 self-propelled 30hp farmer tractor high efficiency self-propelled low diesel comsumption
Semi-Automatic PET Bottle Blowing Machine Bottle Making Machine Bottle Moulding Machine PET Bottle Making Machine is suitable for producing PET plastic containers and bottles in all shapes. It is widely used to produce the carbonated bottle, mineral water, pesticide bottle oil bottle cosmetics, wide-mouth bottle and hot fill bottle etc. Beverage bottle, cosmetic bottle, medicine bottle, jar etc.
New styling closed cab, beautiful, wide scope of sight, with heating and ventilating devices, A/C and CD player is fitted.
Wide selection of gear change, wide range of speed, max speed up to 37 km/h, high operating efficiency in farm fields, power train has independent lubricating and radiating unit, reliable to use.
Rear wheel base infinitely adjustable.
Hydraulic steering, with independent hydraulic loop, safe and reliable.
Mechanical self-boosting braking structure, reliable braking, safe and easy to operate.
Differential lock uses electronic hydraulic control.
Master clutch uses air boosted pedal hydraulic control, the secondary clutch uses electro-hydraulic control.
Uses 400L fuel tank.
Double tires are optional.
3-plate multi-way valves and inlet quick change adapter, used for operating of folding harrows and reversible ploughs.
The tractor has big traction force, can work with heavy duty implements for combined operation.
Big lifting force, oil dividing of hydraulic system, forced soil-intrusion functions, with position and draft adjusting of tilling depth control modes. Electro-control suspension is optional.
Beautiful streamlined hood;
Gear box, rear axle with matured technology and steady quality;
Optional domestic famous three-cylinder and four-cylinder diesel engine, which can meet different operation requirements;
Hydraulic steering;
Small steering radius, portable and flexible.
Super power: equipped with famous domestic brand engine with low oil consumption and good large reserve power.
High working performance: multiple gears with wide speed range. PTO shafts speed can also be combinations of 760/850 r/min can meet various operation
demands, and work continuously.
High reliability: composed 16F+8R gearbox is adopted meshing gear shift with durability, helical gear rolling. Using of independent fuel tank in hydraulic lifting system which can make the hydraulic fluid is clear as well as equipped with dual-stage clutch.
Comfortable driving: new streamlined appearance, fully enclosed cabin, broad vision, dustproof and driving comfort.
Deals in farm Tractors and Agricultural machineries. Our main Products are Massey Ferguson Tractors (Brand new / Used Tractor), MF tractor spare parts, FIAT New Holland Tractor (Brand new / Used Tractor), Fiat NH tractor spare parts AND many farm machineries & agriculture implements. We strive with our high quality International standard products, Most feasible Prices , fastest delivery and communication services, AECO is also well renowned due to its best after sales services back up by qualified engineers and spare parts availability.
Gold dafeng the biggest exporter for tractors Manufactured in Pakistan. Our Exported Tractors are used for farm cultivation, transportation, industry and commercial purposes. Massey Ferguson tractors and Fiat New Holland tractors, Aeco farming machineries made in Pakistan are world most powerful & durable tractors really worth to their cheap prices which caters all financial classes of any society all over the world.
LUTONG 30HP 4WD agricultural Farm Tractor garden tractor LT604
1.Famous brand diesel engine
2.Increase 30% efficience,Save 25% fuel
3.4 wheel drive, Shuttle shift 12F+12R, High Ground clearance.
4.Stable performance in Mountain Area with low maintenance rate.
5.Rear 3 point hitch, can equipped different farm implements easily.
6.PTO according international standard 540/1000.
7. Equipped Hydraulic steering and Shock absorption seat.
30Hp Wheeled Tractor,Mini Agricultural Wheeled Tractor,Self-Propelled Tractor With Cab,Wheeled Mini Farm Tractor
Shandong Gold Dafeng Machinery Co., Ltd , http://www.golddafengharvester.com