The national government has given strong support to the polar expedition in Antarctica. At the same time, many domestic auto makers are also very concerned about the Antarctic expedition. Beiqi Foton is the official partner of the Chinese polar expedition and provides related vehicle support for the latter. The reporter recently learned from Beiqi Futian officials that in the recent Antarctic expedition in China, Foton Motors has assigned two guarantee models for the Chinese Antarctic expedition. Beiqi Foton has also become the first autonomous vehicle manufacturer in China to provide commercial vehicles through the Antarctic expedition.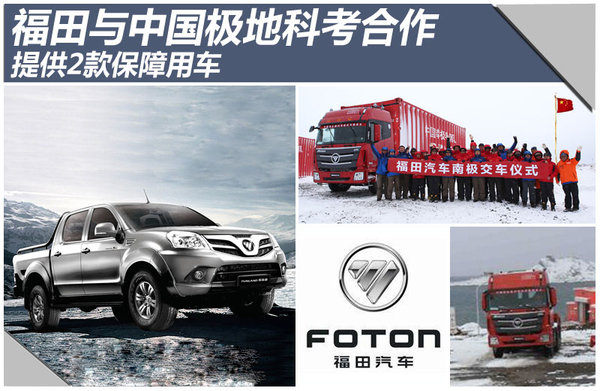 It is reported that Beiqi Futian dispatched the 30th Antarctic polar expedition in China on October 30, 2013, and arrived at the Great Wall Station in Antarctica on January 28 for nearly three months. It also donated two types of top-up pickup trucks and Auman heavy-duty trucks to local staff. At the same time, the two vehicles also took on the task of unloading 1,000 tons of materials from the ice-breaking ship "Snow Dragon".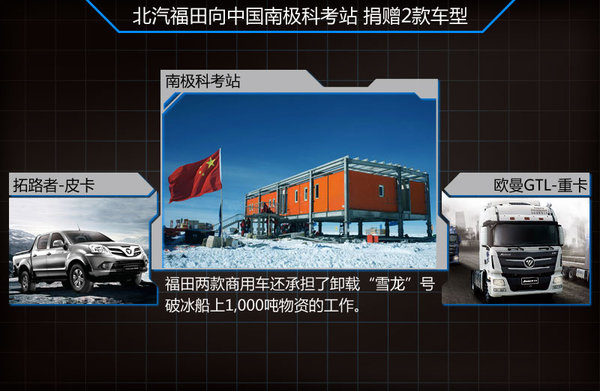 The two models donated this time due to the different types of roads. Therefore, Roadwalker is mainly responsible for the transport security work at four stations in China's South Pole (Great Wall Station, Zhongshan Station, Kunlun Station, and Taishan Station). The Auman GTL heavy truck is a heavy-duty transportation vehicle for the Great Wall Station. Under the extreme conditions of low temperature and high pressure in Antarctica, it has not undergone any modification and has successfully met the transportation guarantee work in the Antarctic expedition.
Beiqi Foton public relations official told reporters: In addition to providing security cars, Foton Motor also selected "polar mechanics" for the Chinese Antarctic research mission. Not only include Foton vehicles, but also routine inspections of other vehicles at the Antarctic examination station. Zhao Jingguang, deputy secretary of the Futian Automobile Party Committee, said: "Fukuda's support for the Antarctic Expedition is due to the inspiration of the spirit of scientific exploration. On the other hand, we hope to provide attention to China's Antarctic scientific expedition by providing vehicles, personnel, and sponsoring people. "
Foton Motors provided materials and vehicles for the domestic polar expeditions, and at the same time, it also demonstrated the support of domestic commercial vehicle companies for the country's business. In addition, Futian Auman Heavy Truck will also help Changcheng Station to build a permanent building, and will periodically send a mechanic to assist in the inspection of Antarctic test vehicles.
Automotive Interior Plastic Injection Mould includes automotive dashboard Plastic Injection Mould, automotive interior console plastic injection mould, automotive A, B, C pillar mould, automotive air conditioner plastic mould, automotive seat plastic injection mould and all other interior plastic accessories mould.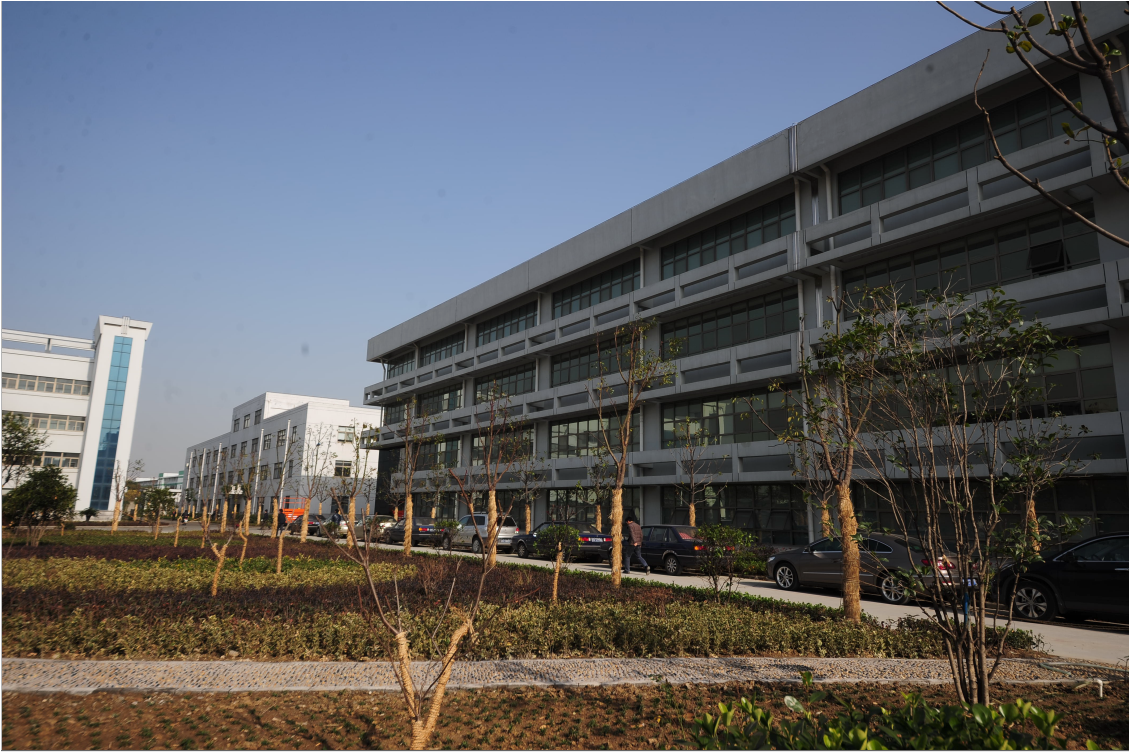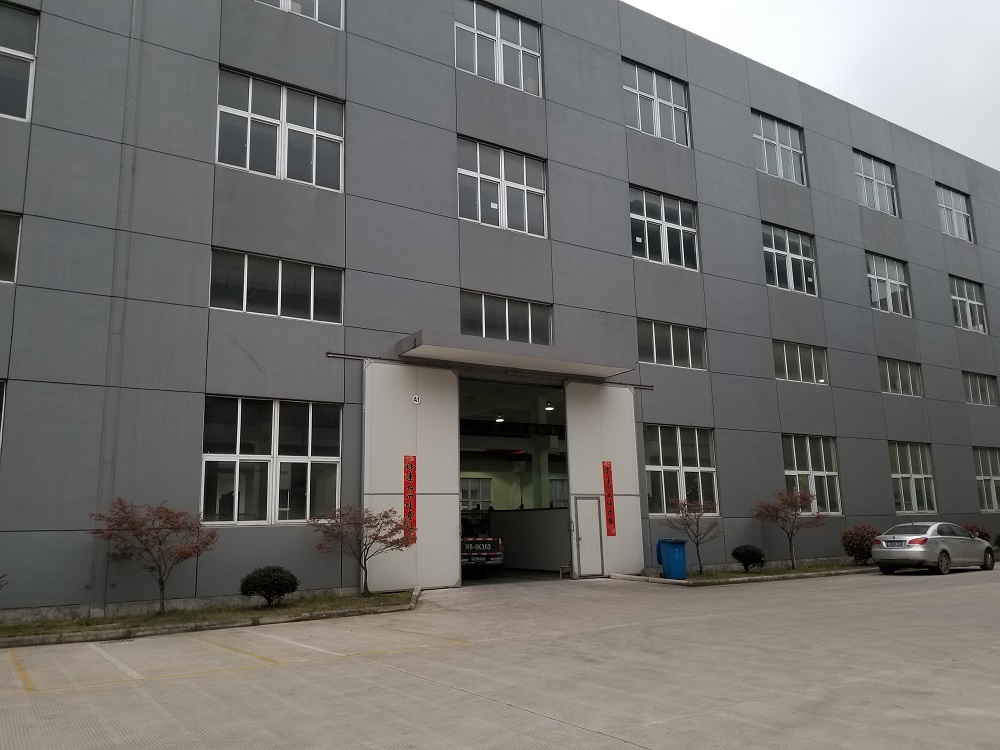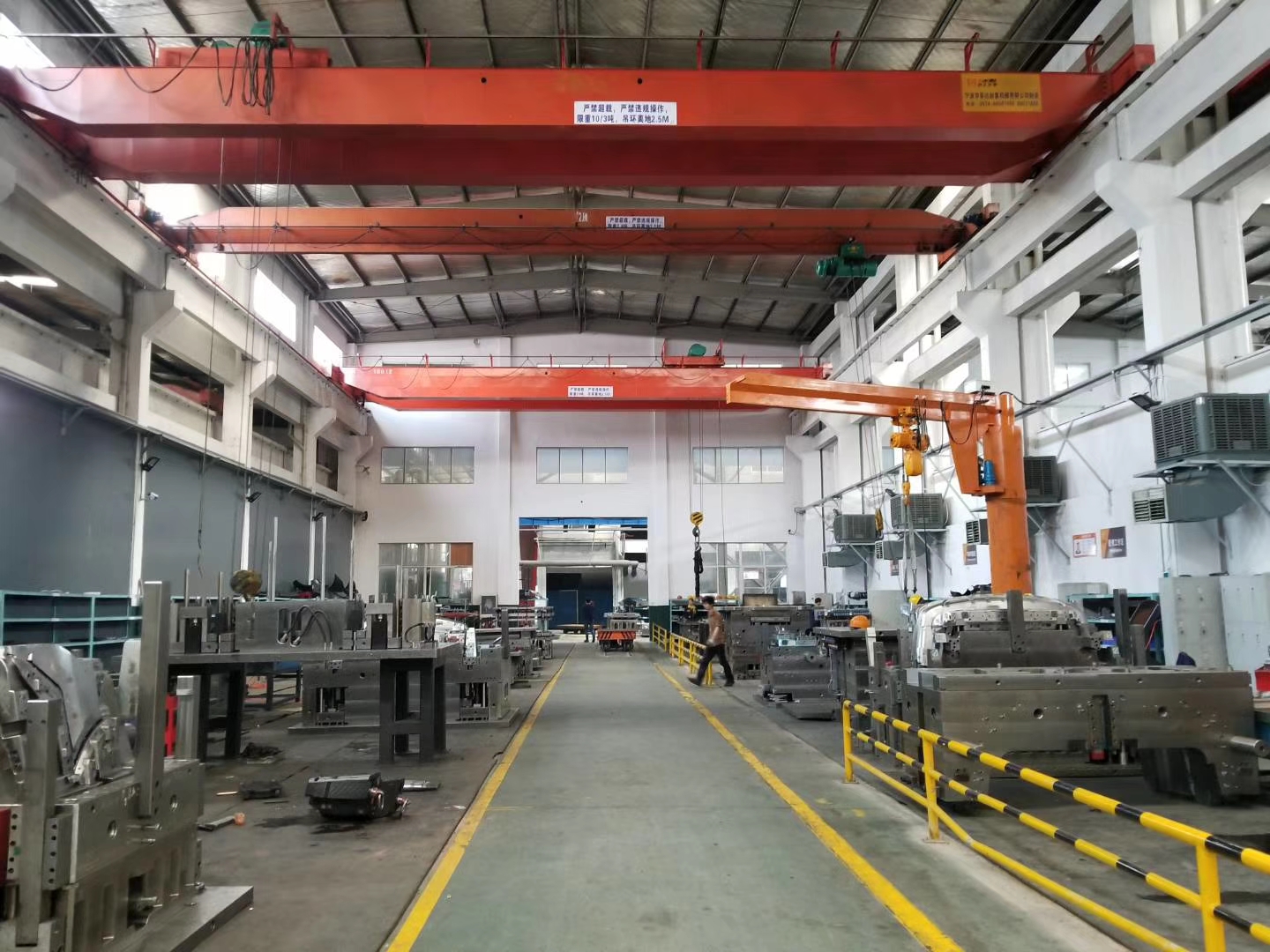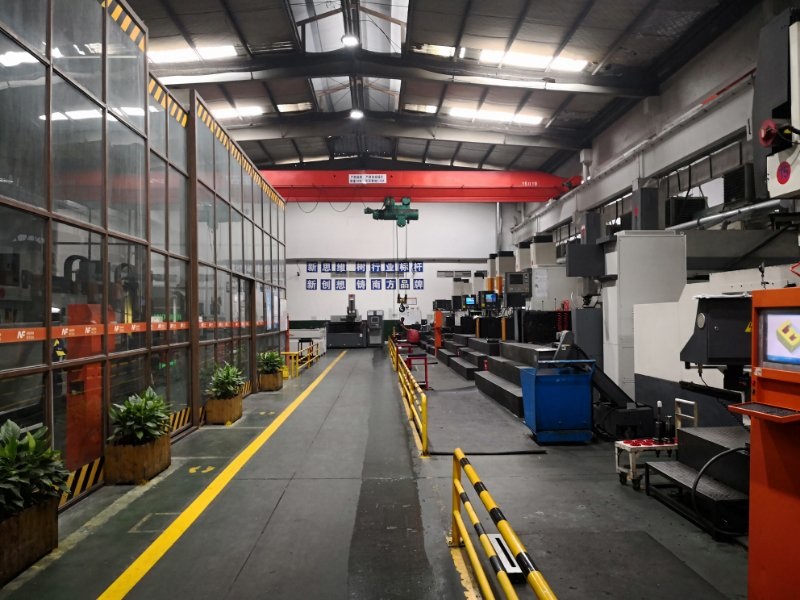 FAQ:
Q1: What tolerances can you achieve for Automotive Interior Plastic Injection Mould?
There is not a given set of tolerances that fits all processes and materials. In every case, the final tolerances on your part will depend on a number of factors, including but not limited to:
Part size

Design geometry

The number, type, and size of features

Material(s)

Surface finish

Manufacturing process
We will review your design and provide a design for manufacturing review, pointing out any areas where we may not be able to achieve your desired tolerances. It`s helpful to us if you can specify which areas in your design have critical tolerances that must be met and which can be slightly modified if needed to reduce time and costs involved.
Q2: How do you ensure your Automotive interior plastic mould quality?
In order to deliver high-quality parts every time, we`ve instituted the following steps to ensure you get parts that meet and exceed your expectations.
A full design for manufacturing (DFM) review upon initial inquiry. This will be performed by our skilled engineering team, who will alert you to any issues before work begins.

All incoming material (metal and plastic) is 100% inspected using our in-house metrology equipment.

In-process and first article inspection.

Comprehensive final inspection with a full report.
Q3: Is the lead time in working days or calendar days?
Lead times are quoted in working days. As per our terms and conditions, quoted lead times commence only after completion and confirmation of design for manufacturing review and the beginning of actual production.
Q4: How long does a quotation take?
In most cases, we respond within a couple of days of receiving an RFQ. However, there may be situations when we must source material from an external supply and therefore the quotation may be delayed accordingly.
Q5: What is the difference between a multi-cavity mold and a family mold?
A multi-cavity mold has multiple cavities of the same part; a family mold produces a set. For instance, for an electronic enclosure, you may need a front, back, battery door, and a button. Those could all be molded at once in a family mold.
Q6: How long does it take to build an Automotive air conditioner injection mold?
Depending on complexity and our tool room load, it can range from 2 to 12 weeks.
Q7: Can I modify the mold after the first run?
We can modify our steel molds by additional machining, fill-in welding, welding in additional material, or inserting a replacement feature, for a reasonable cost. If the changes are too great, however, producing a new mold may be more cost-effective than reworking the existing one.
Automotive Interior Plastic Injection Mould
Automotive Interior Plastic Injection Mould,Automotive Interior Trim Parts,Plastic Car Dashboard,Plastic Car Air Conditioner
Zhejiang Ceeto Molding Technology Co.,Ltd. , http://www.ceetomold.com