A few days ago, Shandong Rongcheng Inspection and Quarantine Bureau passed the inspection and 3 batches of tires with a value of 150,000 US dollars were exported to Sudan. This is the first time that the Weihai region has exported industrial products to the country since the pre-shipment inspection of industrial products from Sudan.
After the adjustment of the catalogue of legal inspections, the reduction of business contacts between export industrial product companies and inspection and quarantine institutions, the Rongcheng Bureau used portals and other methods to publicize the pre-shipment inspection bilateral agreements for Sudanese industrial products, and actively investigated the export of Sudanese industrial products manufacturing enterprises in the jurisdiction. , For the company to explain in detail the pre-shipment inspection inspection, inspection and inspection requirements, and remind the preparation. During this period, the Bureau organizes inspection personnel to study pre-shipment inspection regulations, collect Sudan industrial product inspection standards, and master pre-shipment inspection workflows to ensure the quality of work. The Bureau applies past classification management information for export companies, reviews the company's quality management system, audits test reports issued by CNAS accredited laboratories, insists on synchronization between production and inspection, synchronization between loading and inspection, synchronization of certificates and shipment, and before shipment The inspection work does not occupy the enterprise's logistics time, and realizes the optimization of the process and the maximization of the efficiency.
Cooling tower fill is one of the most important components for exchange of gas and water in cooling tower.It is the major
parts to improve the efficiency of cooling tower and make sure the economy and safe operation.This kind of PVC Cooling Tower Fill pack with the advanced technical, long lifetime, low resistance, light weight.During the service, the fill can increase the water flow process. It is widely used in square cooling tower.
Also have other parts of cooling tower,such as Cooling Tower Spray Nozzle,Cooling Tower Air Inlet Louver,Cooling Tower Drift Eliminator.
There are many different types of cooling tower fill in our company.Different types with different sizes and patterns.We can do as customized.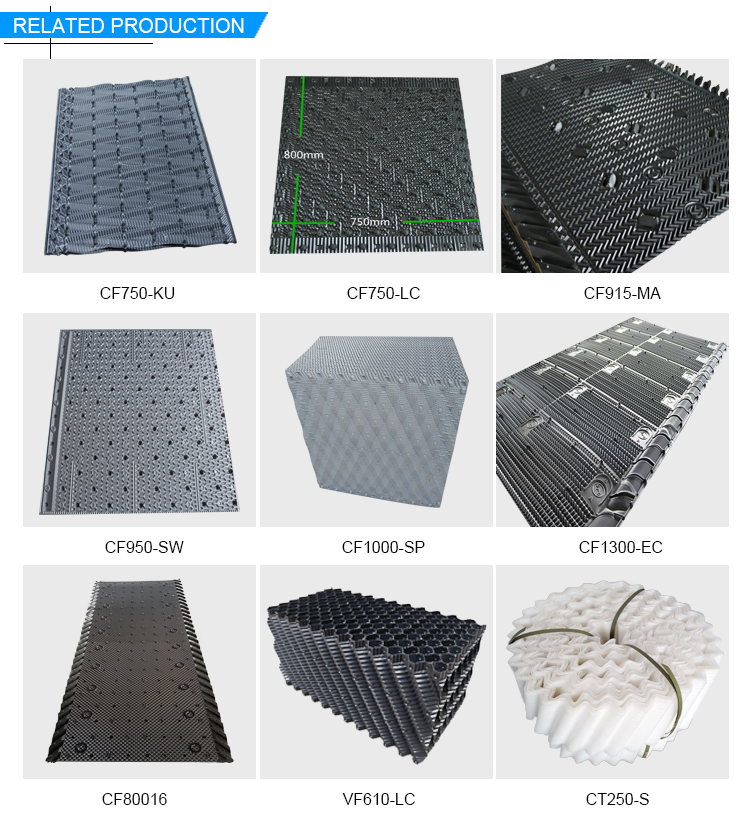 Cooling Tower Parts,Marley Cooling Tower Parts,Marley Cooling Tower,Bac Cooling Tower Parts
Hebei Long Zhuo Trade Co., Ltd. , http://www.hblongzhuo.com