As we talk about supercharging technology, the focus of the ship market is now more and more focused on efficiency and emission reduction, rather than the total power generated, so new and innovative ideas are how to meet these new and changing goals. on.
       
 
KBB is a developer and manufacturer of furniture (purchasing supply) with more than 60 years of production of 60,000 turbochargers (purchasing supply). KBB pointed out that the company will improve turbocharger performance and reduce Life cycle costs for the engine (product pool purchase supply) masters and managers to address these ongoing challenges.
       
 
With a view to the future, KBB has been developing several projects, such as stand-alone high pressure boost, secondary boost, and a wide variety of exhaust gas recirculation (EGR) boosters. The pressure ratio of KBB's ST27 series supercharger has reached 5,5:1, and the cost and simplicity are the key words to define single-stage supercharging and higher supercharging technology, which is to meet today's engine performance and emission reduction standards. key. This is especially relevant for dual fuel engines and diesel engines with exhaust aftertreatment and exhaust gas recirculation (purchased from the product library) as they meet the IMO Tier III regulations. According to the International Ship Network, in 2014 KBB introduced a series of KBB's 'Knowledge to Boost' (K2B) two-stage supercharging system. Thanks to the use of intermediate cooling, this series of superchargers will enable supercharged diesel, heavy and gas engines with up to 5 MW. When combining low pressure and high pressure boost, it is possible to provide a supercharger with a pressure ratio of 10:1.
       
 
Dr. Roman Drozdowski, General Manager of KBB, pointed out that KBB will introduce these innovative superchargers at the 2016 International Conference on Internal Combustion in Helsinki, Finland. Drozdowski pointed out that "Over the years, KBB has used this professional forum to discuss cutting-edge research and development issues with partners."
SDRFL Welded series filter consists of a two-piece Filter Housing with a bolt-on cover plate. Inlet and outlet positioned at the opposite side and different position.
Connections for venting and draining and clogging indicator are all standard size. Filter elements of size 1320,2520,-15020 is twice times higher than size 1300, 2500-15000.
The dirt holding capacity and flow has increased greatly.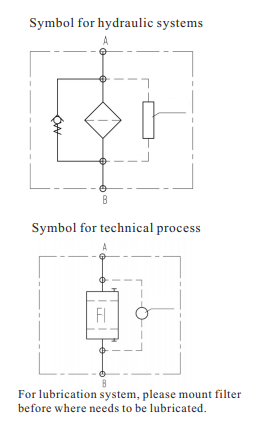 Filter elements are available with the following pressure stability values: BN/HC: 25 bar
P/HC: 10 bar
Wire mesh( W/HC ): 30 bar
V: 30 bar
General
Mounting: filter housing must be flexibly mounted and not fixed rigidly to the floor or used as a pipe support.
Temperature range -10℃~100℃
Pressure setting of clogging indicator
â–³Pa=2 bar-0.2 bar
Bypass cracking pressure
â–³Po=3 bar+0.5 bar
1 bar or 6 bar is available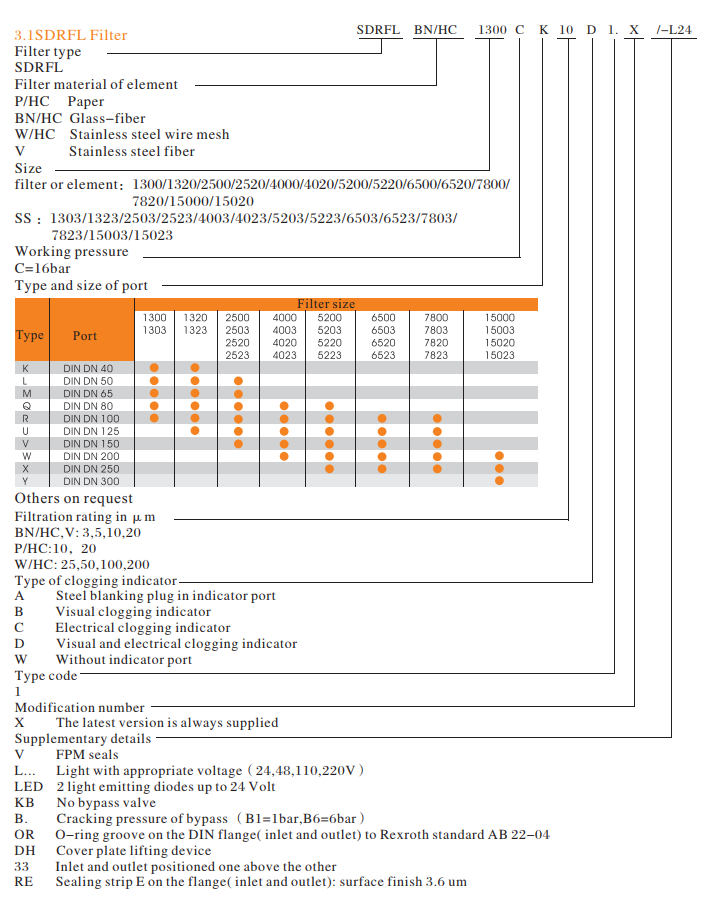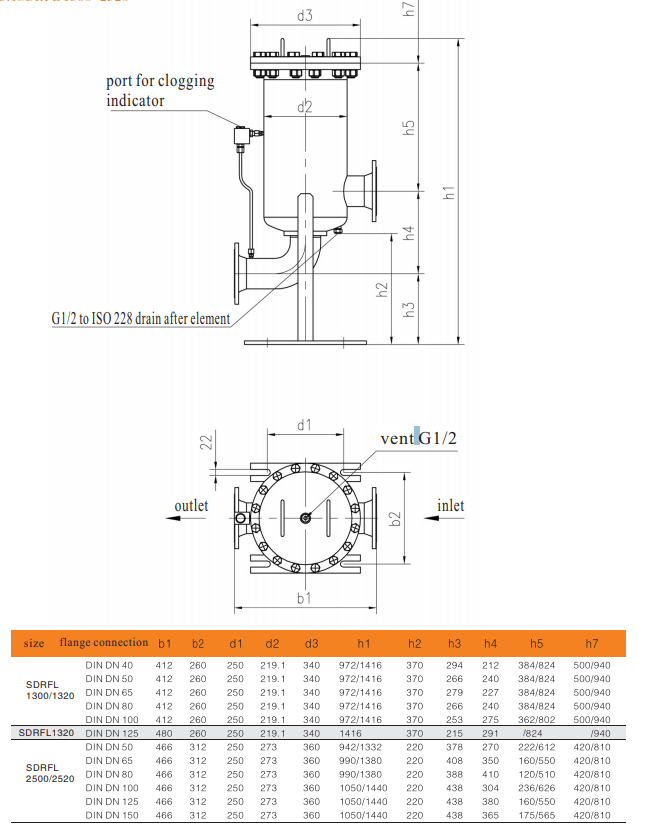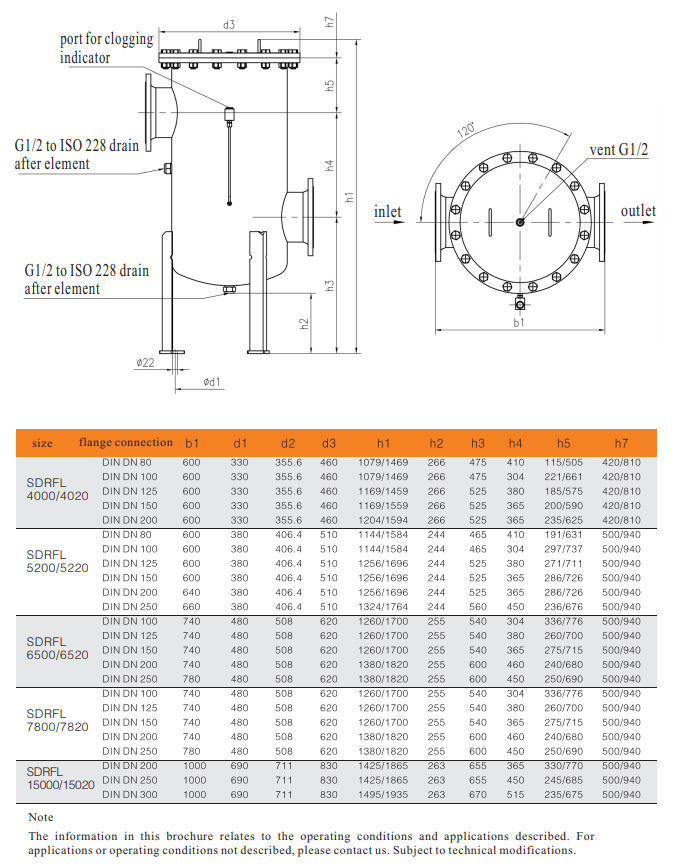 Truck Filter,Welded Version Filter,Hydrogen Welded Version Filter,Stainless Steel Welded Version Filter
Xinxiang Shengda Filtration Technique Co., Ltd. , https://www.filtrations.nl